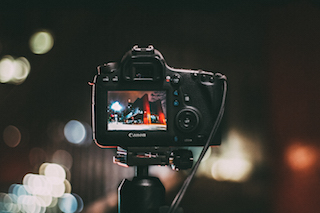 We're still busily working behind the scenes, preparing to re-open membership to my Radio Advertising Advantage for the last time.
In the meantime, here's an original commercial from our members' "bonus" section.
The Challenge
A local photography studio needed something to differentiate itself from the competition.
But all the local studios were pretty much the same — other than quality, perhaps; but consumers had no way of judging the quality.
So everyone competed on price.
My Suggestion
Be the one photography studio in town that doesn't make you choose one of their packages. Instead, customers design their own packages.
Let's give it a name: "The Memory Package."
Here's a script you can adapt.
It's written as a 60-second commercial, with a word count that's low enough for the announcer to take his/her time and really talk to the targeted listener.
"Your Memories" 

 

:60




© Dan O'Day
Your memories.
A wedding. A graduation. Anniversary.
You want to keep some of those moments forever. But the problem with most photography studios is they decide which moments you keep. They'll sell you a single picture or a big, all-inclusive package that might include photos you don't want at a cost that's outside of your budget.
That's why Ed's Photography created the Memory Package: You decide. A single photo? A single hour? A full day? Prints for all your guests, or just one for your mom? You decide.
You can design your own Memory Package right now at EdsPhotos.com. You choose the time, the number of prints — everything. At EdsPhotos.com, you can design your own Memory Package.
After all, they're your memories.
Here's a 60-second music bed (from my JUST 60s production package) that you can use with it, if you wish.

Download Script & Music Bed. (This will download as a zipped file. After you have downloaded it to your hard drive, doubleclick on it to reveal the script and the mp3 music bed.)
P.S. If you'd like to produce your own version and send it to me, perhaps I'll add your recording to this posting.