We were able to fit only 47 audiobook narrators — all graduates of our ACX Master Class — into this 59-second video. I thought you might enjoy seeing some of them hard at work in their home studios.
In the past 21 months, our graduates — many of whom entered the class as complete "newbies" — have produced 700 audiobooks that now are on sale on Audible.com, Amazon.com and iTunes.
Registration for the 2016 class is open now…but for only a few days.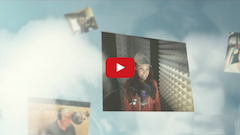 Please follow and like Dan's blog:
Facebook Comments