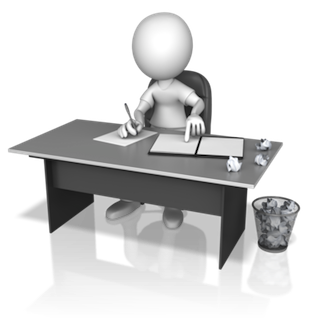 Here's a quick and easy way to improve your radio commercial copywriting.
1. Write a draft of your spot.
2. Look for a line that listeners will react to by thinking, "Oh, I know what they're going to say next." Often, the line of copy in question will be a cliché.
3. Replace the cliché with something new and fresh.
Voila!
You surprise your audience.
You please your audience…by surprising them, which they enjoy.
You now have their attention more keenly for whatever you're going to say next.
Here's an Example from a Supermarket Print Ad.
I have written before in praise of the copywriting for Trader Joe's print advertising.
I've also written a bit more critically of at least one of Trader Joe's radio ads.
Their flyers usually are a pleasure to read. They combine the brand's personality with strong sales pitches for the individual products they feature…without sound "sales-y."
Recently they fell a little short in their otherwise excellent pitch for their "Sublime Ice Cream Sandwiches."
"Trader Joe's Sublime Ice Cream Sandwiches came to fruition after months and months of tasting and re-tasting by our panel. (Yes, it's a messy job, but we're pretty sure we're up to the task.)"
They completed the first part of the technique I'm recommending to you: They avoided the painfully obvious, "It's a dirty job, but somebody's got to do it."
By not delivering the cliché listeners were expecting, they surprised the audience.
On the other hand, "it's a messy job, but we're pretty sure we're up to the task" just isn't good enough.
It doesn't even make sense. Because the months of tasting and retesting are in the past, whether or not they're "up to" the "messy job" can't be an issue. (Even if we knew what the heck that means….)
I'll guess the writer was way past deadline and had to finish the darn thing. "Nobody will notice," s/he probably thought.
Obviously, s/he doesn't know me very well. Of course I noticed.
So Here's My Copywriting Challenge to You.
1. Come up with your own, better replacement for the cliché they diligently did avoid.
2. Assume this will be presented as a radio commercial. So write something that can be delivered orally.
3. Submit your rewrite in the "Comments" field below.
The winning submission will be determined by a completely arbitrary, inexplicable process.
The winner will win bragging rights. (Of course, if you do win you'll need to come down to the station to pick up your prize.)
So, whatcha got?
Facebook Comments