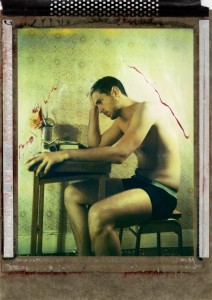 A Loyal Reader Writes:
"I'm the sports director of a small market radio station that broadcasts lots of ballgames. One of my duties is to write liners and promos for the upcoming games.

"My program director and general manager require me to submit the promos and liners for approval before going on the air. And nine times out of ten they get thrown back in my face as being 'too negative.'

"As an example I once wrote:

'The (Local) Panthers try to diffuse the (Out of Town) Rockets.'

"My PD and GM both said I couldn't use it because it sent a 'negative connotation' to the listener.

"I've gotten to the point where I'm simply writing, '(Local Team) plays So-And-So this Friday Night….'

"The promos have gone from what I think are rather creative to bland and boring.

"Am I getting worked up over nothing, or do I have a gripe?"
As a PD, I would want to make sure that everything that airs on my station supports the brand I'm trying to build or maintain.
So I'd do the following:
1) I'd screen all the promos myself.
2) Once I'd developed confidence in the ability and willingness of my sports director to produce the kinds of promos that conform to the guidelines I've laid down, I'd delegate the screening process to someone else (e.g., Assistant Program Director) — making sure that person understands his job is not to nit-pick or criticize; it's only to advise me if he thinks there's a spot I should hear before it airs.
I would not, however, create psychosis among my staff by requiring them to clear promos with both the program director and the general manager.
Trying to please one person is hard enough.
Trying to please two different sensibilities leads to severe headaches, intense dyspepsia, alcoholism, and early death.
Please follow and like Dan's blog:
Facebook Comments