October, 1996 (continued):
On Halloween, I found myself booked to present How To Create Maximum Impact Radio Advertising for Paul Taff and the Connecticut Broadcasters Association's convention near Hartford.
This was quite exciting for me, because it was the first time I had ever been asked to conduct a seminar in my home state.
The flight from Chicago to Bradley Field — oops, sorry; these days it's called Bradley International Airport — left 90 minutes late.
Once we were aloft, it was announced that due to bad weather we would have to land not at Bradley, which is located between Hartford and Springfield, Massachusetts, but instead at Boston….a couple of hours' drive from Hartford.
Everyone on the plane immediately scrambled for the in-flight telephones to try to change their plans. I figure GTE made several thousand dollars on that one flight…and then we ended up at Bradley after all.
I spent much of the day after my seminar for the CBA wandering around my old hometown. A long exploratory visit in the local cemetery (which dates back to the American Revolution) offered an unexpected lesson in West Hartford history.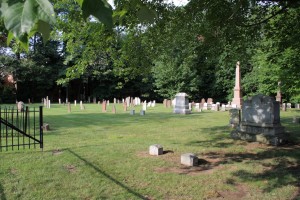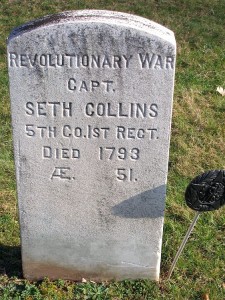 Many of the surnames that repeatedly turned up on gravestones are the same names that adorn the city's streets: Brace, Griswold, Bishop (a name long-since memorialized via a shopping intersection called "Bishop's Corner").
On the following day I presented a day-long version of Air Personality Plus+, attended by nearly 100 radio personalities and program directors from the New England area.
All in all, a very satisfying trip.
Facebook Comments