VOICEOVER CAREER SECRETS
by Harlan Hogan
67-Minute Audio Seminar; Instant Download!
Personal recommendation from Dan O'Day: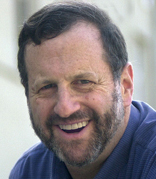 A ton of information and a ton of fun. I grilled
voiceover legend Harlan Hogan on the most-asked
questions submitted by other voiceover folks —
beginners and seasoned pros alike. If you're serious
about a voiceover career, download this teleseminar
now.
Voiceover Superstar Harlan Hogan Gives Direct
Answers To These Very Direct Questions From
Voiceover Pros.

Do you have to audition?


What percentage of your auditions is done at an outside location
determined by the client, and what percentage is done by you from
your studio?


How do you handle the rejection that's an inevitable part of the
audition process?


What are some of the common mistakes you have seen people
commit when making demos?


Is there a way to get a good start in voiceovers without dishing out
a lot of money?


What's your opinion of high-priced "create a demo for you"
services?


What is a reasonable amount to spend on a demo?


What's your opinion of "pay-for-play" sites? You can put your
online demo up for free but if you want to submit your voice for any
particular audition you have to pay a fee simply to audition....


At what point in my voiceover career should I seek an agent?


What should I reasonably expect an agent to do for my career?


Let's say I don't have an agent, or I have one and I'm looking to
make a change. What's the best way for a voice talent to approach
an agent?


What can a performer do to make people want to work with him or
her again?


How do you care for your voice, both in your everyday life and also
in the recording session itself?


How do you feel about schools and coaches for voice talent?


What is the cheapest realistic cost of a home studio for
auditioning?


What is the cheapest realistic cost of a home studio for recording sessions?


How do you feel about the inflated claims that some people have
made about how profitable the voiceover industry is?

Harlan Hogan Explains...

The real purpose of your demo


The most common mistake people make when creating a demo


What you need to have before you make your demo. (Most people
never think about this.)


What you can do to set yourself apart from the others before the
audition actually begins — whether in person or over the
Internet


Three common mistakes people make when auditioning


A big mistake radio people make when auditioning


A cool guerrilla tactic for auditioning from multiple scripts on a
page


The mistake of "auditioning your resume"


One thing that will brand you as an amateur when you audition


What to do when you show up at the audition with a bad cold


What not to do when you show up at the audition with a bad cold


How to leverage a new booking into representation with the
agency of your dreams


5 things not to do at the recording session


Bait & switch "voiceover training" scams


How (and why) to protect your hearing. (This one tip alone will
increase the quality of the remainder of your life.)


How to choose the perfect mic for your voice

Harlan Hogan has crafted a world-class, three-decade voiceover career
from his home studio in Chicago. He's given voice to some of the most
recognizable campaigns in advertising history:
"Raid kills bugs fast, kills bugs dead."
"When you care enough to send the very best."
"Energizer changes batteries — precisely."
"Thick, rich Heinz catsup; good things come to those who wait."
"It's the cereal even Mikey likes!"
— all Harlan Hogan.