VOICE OVER AUDITION CONSULTATIONS
by Nancy Wolfson with Dan O'Day
2-hour, 6-Minute Audio Seminar; Instant Download!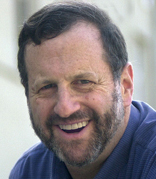 Personal recommendation from Dan O'Day:
Of course I recommend this to all voice actors. After all, I'm
the guy who talked Nancy into creating this unprecedented,
unique audio seminar. See below for the whole story...

How do I know if I followed their direction?

Did I do it right?

Did I give them what they asked for?

Did I sound confident enough?

Did I sound "serious" enough? "Light" enough?

"Conversational" enough? "Authoritative" enough?

Was I convincing?

Did I make good choices?

Did I stay true to my voice brand?

Am I showcasing something unique?

hen you record a voice over audition, you're required to
play three roles.
Obviously, you're the Voice Talent. But when recording an
audition, you also have to be the director and the producer.
That's why many of Nancy Wolfson's voice over clients pay
her to review their auditions before they submit them.
After she gives them her honest, detailed feedback on their performances, often they redo or "tweak" their final auditions
before submitting them.
More than once, people have said to Nancy, "Y'know, your
private consults alone could be an entire seminar!"
Finally Dan O'Day convinced her to listen to those people.
The Result:
Now you can be a "fly on the wall" as Wolfson critiques a
dozen real auditions. You'll hear it all — the criticisms as well
as the praise.
There's never been anything like this — a world-class
seminar on how to make a good audition better and an
excellent audition great.
Nancy Wolfson
has had a profound effect on the voiceover world as
a Voiceover & Branding Coach, Demo Producer, and e-Casting
Director. She has helped thousands of beginners, celebrities and
working pros "crack the code" that brings their performances to a
higher level than they ever dreamed they could achieve. In addition to
coaching, Nancy casts talent daily. Recent and ongoing clients
include Playboy, VH-1, Muzak, the NHL, Nickelodeon, Clear Channel Communications, and The Cartoon Network.