THE TRUTH ABOUT WRITING
FOR PERFORMANCE
by Christine Coyle
97-Minute Audio Seminar; Instant Download!

Personal recommendation from Dan O'Day: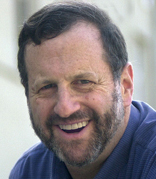 I wish I had recorded this seminar on video, because
then I'd be able to sell it as a $999 DVD — and it
would be a bargain. This seminar will change the
way you write commercial copy. (And the better you
already are, the more you'll get from it.)
Click the "play" button above to hear an audio sample right now.

hristine Coyle — Creative Director and Dick Orkin's creative
partner at Hollywood's Famous Radio Ranch — shares their closely
guarded secrets of writing and performing world-class radio
advertising.
Christine will show you what is preventing you from reaching your
true potential as a creator of advertising stories.
Then she'll teach you how to break through to a much higher (and
more satisfying, more profitable) level.
In addition to teaching you principles that you can begin using
immediately, Christine will pace you through some of the same
performance exercises that leading Hollywood voice artists learn at
Chris & Dick's exclusive, limited-attendance voiceover workshops.
Rather than include only the "lecture" and "demonstration" portions,
we've purposely left in the exercises, too...
…So you can experience them yourself (and then share them with
your staff, if you happen to have a staff).
As the ultimate proof that these remarkable techniques really do
work, you'll hear commercials created "on the spot" both before and
after going through just one key exercise...applying these techniques
to a real-life Radio Ranch client challenge. (You'll be astonished by
the difference!)
Download your mp3 copy right now for just $29.
(97-Minute Audio Seminar; Instant Download!)
You will learn:
How to use your personal memories to create sales stories


The magic ingredient to creating effective story spots


Exercises to unblock your creativity and connect to your own
experiences


How to magnify your powers of observation to increase your
powers of writing & performing

Download your mp3 copy right now for just $29.
(97-Minute Audio Seminar; Instant Download!)
Christine Coyle is Creative Director of the Famous Radio Ranch
(aka "that place where Dick Orkin makes those great commercials").
She's also the world's most successful director of radio commercials.
Under her direction, the Ranch has won 107 CLIOs, 110 International
Broadcasting Awards, two Emmys, and scores of One Show Awards
and Golden Apples.
Download your mp3 copy right now for just $29.
(97-Minute Audio Seminar; Instant Download!)