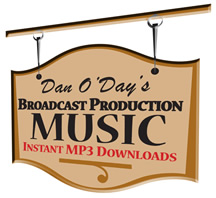 TIME & SPACE TRAVEL
99 Geographic or Period Music
Beds, Fully Licensed for Broadcast
and Internet use
by L.A. Air Force
99 broadcast quality mp3 files — 100 megabytes
Instant Download!
Quick — Find some "medieval"-style music for the
Shakespearean Festival spot!

Do we have any "Charleston" dance music for our Roaring
'20s promo?
Or some great doo-wop for the Sock Hop contest rules?
How about some beach party music or '60s surf sound?
And before you go, see if you can locate a French waltz (for
the Alouette Restaurant commercial)....Some German "oom-
pah" (for the beer festival)....
And some Spanish, Scottish, African, Arabic, Chinese,
Irish, Italian....
Well, you get the idea.
TIME & SPACE TRAVEL will instantly "place" your
production piece, geographically or historically.
99 cool cuts from L.A. Air Force to set the mood...and save
you tons of time in the production room.
Use them in your radio commercials, TV advertisements,
online ads, video production — wherever you need it.
Hundreds of broadcasters and producers around the world
have bought this music production package for $199 +
shipping.
But you can download the entire package right now and start
using it in just minutes...for less than one-half the cost of the
CD.

Internet Security Note
The secure order form on the next page will look like this: