HARRY SHEARER & RADIO:
Writing Tough, Performing Emphathetically
103-Minute Audio Seminar; Instant Download!


Inside scoop from Dan O'Day: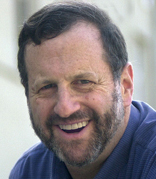 A Big Name guest speaker suddenly had to drop out.
No one knew that Harry Shearer was his
replacement. I think the response of these radio and
voiceover pros from around the world says it all….
Click on player above to hear a sample.


ow do you get television's most versatile and most respected
voice actor and America's sharpest, funniest political satirist onstage
at the same time?
Invite Harry Shearer. I don't know anyone else who writes satire with
such scalpel-like precision...and who then performs it with such
uncanny accuracy.
Harry probably is best-known as co-creator and co-star of the film,
THIS IS SPINAL TAP. He first gained radio prominence as a member
of the legendary satirical group, The Credibility Gap. His weekly
radio program, Le Show, is heard worldwide.
Shearer's voice acting talents are a highlight of THE SIMPSONS, for
which he provides the voices of (among others) Mr. Burns, Smithers,
Principal Skinner, Ned Flanders, Rev. Lovejoy, Kent Brockman, and
Dr. Hibbert.
For nearly 2 hours, Harry talks candidly about his decades-long
career as a unique radio performer — complete with brilliant audio
examples.
How does he write so prolifically — 25 years of weekly radio
satire?
How does he create so many different, distinct, believable
characters?
Download the audio and enjoy the ride!

Download your mp3 copy right now for just $29.
(103-Minute Audio Seminar; Instant Download!)