HOW RADIO REALLY SHOULD USE WEB 2.0
AND SOCIAL MEDIA
by Vishen Lakhiani
1-Hour, 52-Minute Audio Seminar; Instant Download!
Personal message from Dan O'Day: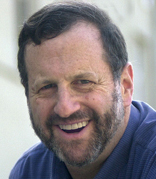 Vishen Lakhiani is the guy other Internet marketing gurus go to for help with Social Media marketing. This
is the only time he's ever shared his insights and
cutting-edge tactics specifically for radio people.



I actually flew Vishen to Los Angeles from Malaysia to share his Web
2.0 and Social Media knowledge with a group of radio programmers
from around the world.
Here's what a few of those program directors said afterward....
"This was worth the airfare, the airline losing my bag,
missing my connection and having to spend a night in
Amsterdam! So much stuff, I came up with tons of ideas. I
know I'll pick up even more when I listen to the recording
of this session."
"As a young person, I was able to really comprehend
what Vishen was saying. I also loved how he gave me
even more tips involving Facebook and Twitter, etc. I am
already programming the station with this mentality, and it
was fantastic to get many more new ideas."
"The man is a genius. I could not type fast enough. He
made me realize I've been idling on the Web. Time to rev
my engines!"
"Brilliant. Well worth traveling across the Atlantic for on its
own! Amazing presentation and great thought-starters."
"I expected good, but I didn't expect outstanding. How
many times have we sat thru the 'get on the Web'
session? The 12 Tactics explained everywhere I need to
be with Web 2.0 and social media. Everything I didn't
understand or couldn't justify my time for was cleared up
here. I am now armed with all I need to dive head first into
social media. I thought I was ready. I didn't realize how
much I didn't know."
You Will Learn:

Vishen Lakhiani is co-founder of MindValley
and one of the world's top authorities on Social
Media marketing. Based in Malaysia, Vishen is
the guy other Internet marketing gurus go to for
help with Social Media marketing.
Internet Security Note
The secure order form on the next page will look like this: