YOUR RADIO PROMOTION BLUEPRINT
by Doug Harris
2-Hour Audio Seminar; Instant Download!
Personal recommendation from Dan O'Day: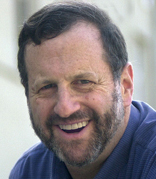 Most radio promotion directors are expected to
work miracles — with minimal staff and limited resources. Doug Harris will show you how to
succeed despite any limitations of time, money
and/or support staff. Every promotion director
needs to learn Doug's 29-step process.


Question: How do you turn a simple promotion request from an account executive into an attention–getting, revenue–generating opportunity that could put you on the front page of radio trade publications and catapult you to "promotional guru" status
throughout the industry?
Answer: By following Doug Harris' blueprint for promotional
success and accepting his challenge to do something every
station in your market — every station in your format — will
envy.
Doug will personally walk you through his 29-step process for
generating a big, relevant, money–making and/or ratings
grabbing promotion specifically designed for your market and
your station, gift–wrapped and ready to unleash on your
listeners, sponsors, and competitors.
Click on player above to hear a sample.
Doug leads you, step by step, through his own proprietary system
for creating, developing and executing an unforgettable
promotion.
Simply follow his system and you will be armed with a fully
developed promotional thriller to wow your colleagues, bosses, sponsors, and marketplace.
Even More Important: Doug teaches you how to repeat this
process for the rest of your career, as you look forward to an
unlimited succession of "How Did They Ever Manage THAT???" promotions.
Bonus: Along with the audio seminar, you'll also receive
Doug's Radio Promotion Blueprint templates to use in creating
your own fresh, original promotions. You'll receive your
templates as a PDF download — which means you'll be able to
use them again and again and again.