YOU AIN'T SEEN NOTHING YET:
How Mobile Broadband Is Changing Everything for Radio Programmers (Again)
By Larry Rosin
1 Hour, 23-Minute Audio Seminar; Instant Download!
Personal recommendation from Dan O'Day: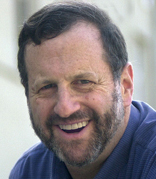 Very soon, your cell phone will have as
much memory as your current desktop or
laptop computer.
Originally a communication device and then
an information device, your mobile phone
now also becomes an entertainment device.
And it becomes your credit card.
How will all that affect your radio station?
What will be the effect on your radio station when podcasts are
more accessible than your programming?
Especially when you add GPS: You're driving your car and the
McDonald's nearest you rings your cell phone: "Hey! We've got a
discount coupon for you." How does radio compete?
You'd better have some answers, because mass advertising is
giving way to individually targeted advertising. Someone is going
to bring this to everyone in your market. Shouldn't that someone
be your radio station?
But wait. "A mobile device that has a broadband speed connection"
— What's another word for that?
Radio.
Radio always has been that. Radio stations actually have an
advantage over other "traditional" mass media.
What you need to do now is learn how to use that advantage
to profit your station, your advertisers and your listeners.
This audio seminar is a "must listen" for any serious radio
programmer or manager. Download your copy now and hear for
yourself....