BIGGER & BETTER
RADIO EVENT
MARKETING
Doug Harris & Dan O'Day
by Doug Harris & Dan O'Day
1-Hour, 51-Minute Audio Seminar + Study Guide
A Personal Message From Dan O'Day

hat do they call it at your radio station? Non-traditional revenue (NTR)? Non-spot revenue? New revenue?
Vendor revenue?
Regardless of the term you use, these days the most reliably profitable method of delivering revenue that doesn't come from
radio ad sales is Event Marketing.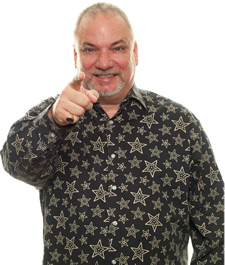 Doug Harris
Doug Harris is the master of Event Marketing.
For years Doug has been my "go to" guy for radio promotions. His ideas are brilliant, easy to sell...and they make money for the
radio stations that use them.
Recently I was "in the room" as Doug taught the secrets of radio
event marketing to a select group of marketing directors.
As soon as the event ended I said, "You've got to do an audio
seminar that teaches all radio promotion directors and marketing directors what 'event marketing' really is and how they should be utilizing it to meet their revenue and ratings goals."
Doug replied, "Okay."
Here Is What Doug Will Teach You.
The three most important things you must get from your
station's management before you pursue event marketing


What you should expect your sales department to deliver


What you'd be crazy to expect your sales department to deliver. (Marketing/Promotion Directors who don't understand this are doomed to frustration and failure.)


How to determine if your event will make money in its first
year


How to determine your event's optimal ticket price



How to develop your sales packages




How to determine (and enforce) your sales package
deadlines


How to get far more from your host venue than most radio stations dream of asking for


Eleven thematic emotions that you need to consider
before you design your event


Eight sure-fire consumer lures and attractions to energize
your event


Five sources of free or low cost attractions you can add to your event with a minimum of effort to produce maximum impact


How to keep your event "family friendly" and still attract
single adults


Keeping a multitude of sponsors happy by employing
"separate arenas of involvement"



The different types of sponsorships you can sell.

(Odds are you haven't been taking advantage of many of these.)


What you must know about insurance. (You'll probably be the only person at your station to think about this...which one day will make you a hero to your employer.)



The troubleshooting tool

that will help you prevent most problems and quickly solve the rest


How to formulate a realistic expense budget


What you must do at the event site well in advance of the
actual event


How to avoid being strangled by "The Fine Print"


How to develop your Event Marketing Plan


How to take advantage of the two types of "OPM"


Maximizing the value to your station of the arena employees
If You're A Radio Marketing Director or
Promotion Director, Downloading This
Audio Seminar Really Is A "No Brainer."
Are you under constant pressure to come up with more revenue- generating events...or to increase the financial return on your
station's existing events?
Of course you are.
But it's not fair to expect you magically to have all the answers, to
have mastered all the systems, to know where every last profit opportunity is hiding.
You're a professional, and you deserve (and should demand) a professional-level learning experience devoted solely to Event Marketing.
Includes Your Own PDF Study Guide
This is a detailed, intensive immersion into the world of radio event marketing. Your Study Guide will help you organize, understand, and remember it all.
And because it's a PDF download, you can make copies for every member of your promotion and sales teams.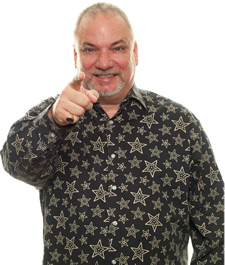 With a creative legacy that spans 30 years, Doug Harris has earned a reputation as the world's premiere broadcast marketing consultant.
He's worked his magic for radio stations around the world by creating powerful, promotions-driven ratings & revenue plans for delighted station owners while keeping their listeners entertained and their advertisers happy and grateful.
Harris has created spectacular promotion successes for a wide variety of formats, including Rock, News/Talk, Oldies, CHR, New Age Jazz, AOR, and Classic Rock.
His professional accolades include Billboard magazine's Promotion Director of the Year, numerous ADDY's, and three Promax Gold Medallion Awards for Marketing Excellence.
In short, Doug Harris is the guy you want to assist your radio station's Promotions or Marketing Director.