BEHIND THE RADIO COPYWRITING
CURTAIN:
A Detailed Case Study + A New & Better Way To
Begin Writing Your Copy
by Dan O'Day
1-Hour, 35-Minute Audio Seminar; Instant Download!

he world's highest paid freelance radio commercial copywriter takes you behind the scenes for a start-to-finish case study of a recent campaign.
How did he research and identify the campaign theme?
What battles did he fight with the client?
How did he fight those battles, and (of course) which ones did he win?
What methods did he employ to persuade the client to "do the right thing"
with their advertising?
And...What were the results?
Dan O'Day pulls back the curtain, names names, and reveals all.
Bonus: O'Day shares a revolutionary new way of beginning any new copywriting assignment. Not a method or a technique; it's an amazing tool
that just might change the way you approach your new copywriting task,
too.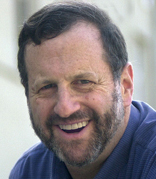 Dan O'Day is the world's highest paid freelance radio commercial
copywriter. Internationally known as radio's commercial copywriting
guru, O'Day has taught radio stations, ad agencies and business
owners in 36 countries how to create radio advertising that works —
that is a profit, not an expense, for the advertiser. O'Day also is the
creator of the Radio Advertising Bureau's Certified Professional
Commercial Copywriter course — the industry's gold standard for
radio copywriting.
Internet Security Note
The secure order form on the next page will look like this: