QUICKSTART COPYWRITING TECHNIQUES
by Dan O'Day
93-Minute Audio Seminar; Instant Download!
Is It Really Possible To Write An Effective Radio
Commercial In Just Five Minutes??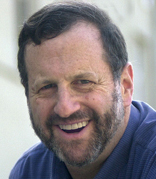 A personal message from Dan O'Day:
I use all four of these ingenious "quickstart"
copywriting techniques, and they've never failed me
yet. If you're a smart advertising copywriter, they'll
work for you, too.

aving begun "in the trenches" at radio stations with limited time &
resources, I have great respect for those whose jobs include writing lots of commercial and/or promotional copy.
But I refuse to grant them permission to use "not enough time" as an
excuse for "bad copy."
In this audio seminar, I will teach you four new, invaluable techniques to
make your copywriting
more compelling, more powerful...
and — this is
the amazing part —
much easier.
And each method requires just five minutes. Yes, in just five minutes you
will have discovered a fresh, original "hook" for your commercial campaign.
Use these for your "problem clients" or tough-to-crack promo copy.
Not only will you learn all four of my previously "secret" methods; you'll also
hear dozens of great commercials written by some of the radio advertising
pro's who were lucky enough to be at this session "live."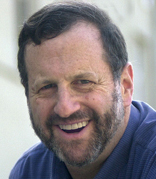 Dan O'Day is radio's commercial copywriting guru. He has taught
radio stations, ad agencies and business owners in 36 countries how
to create radio advertising that works — that is a profit, not an
expense, for the advertiser.
Internet Security Note:
The secure order form on the next page will look like this: