PUBLIC RADIO and PERSONALITY
by Dan O'Day
70-Minute Audio Seminar; Instant Download!
Recorded live at the Public Radio Program Directors
Association's conference, this 70-minute audio seminar is
provocative, funny, challenging and insightful.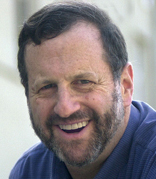 Behind the scenes story from Dan O'Day...

he first time I was invited to speak to a conference of public radio programmers, no one quite knew what to expect.
I already was known as commercial radio's leading air talent
coach, but I suspect most of the PDs in the room never had heard
of me. At the time, I had consulted only one or two public radio
stations.
Since then, I've coached personalities and producers at public radio stations around the world. From giant names like BBC and
NPR to local stations across America and throughout Europe.
But when this was recorded, I knew that because of my status as a "commercial radio guy," at least some of the attendees would be very skeptical. So I decided to meet that skepticism head-on....
The PRPD (Public Radio Program Directors) newsletter reported:
"Dan O'Day's Air Talent Seminar was the top rated conference session, scoring 117 of the possible 125 points."
The newsletter went on to quote from attendees' reviews:
"Dan O'Day is a breath of fresh air. We need to hear more from people like him who appreciate public radio and know the industry as a whole."

"His real hands-on, nuts & bolts approach is great!"
I still remember listening to hundreds of hours of public radio
airchecks before painstakingly creating this entirely new seminar.
If you work at a public radio station (regardless of format), you'll
get a lot of value from this audio seminar.
You Will Learn:
Classical music radio's most annoying cliché


The most common flaw of local public radio news


A great exercise for your show hosts


How to avoid radio babble


How to establish point-of-view


How to critique radio talent