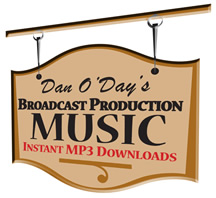 POWER PARTS
720 radio imaging effects, fully
licensed for broadcast and Internet
use
by L.A. Air Force
Broadcast Quality mp3 files — 173 megabytes
Instant Download!
L.A. Air Force brings you 720 stabs, swells, closers, patterns, beds,
bells, riffs, licks, openers, sweeps, logos, builds, bullets, bursts,
effects, fanfares, shots, glissandos, chimes, pads, downslides,
punctuators, stars, explosions, stagers, plucks, intros, lasers and
other goodies to make your productions sound fantastic.
A must-have package for any radio imaging professional, radio
producer, audio producer.
Use them in your radio commercials, TV advertisements, online ads,
video production — wherever you need it.
Hundreds of broadcasters and producers around the world have
bought the Power Parts 2-CD package for $199 + shipping.
But you can download the entire package right now and start using it
in just minutes...for less than one-half the cost of the CDs.

Internet Security Note
The secure order form on the next page will look like this: