RADIO PROGRAMMING IN A PPM WORLD
by Gary Marince
70-Minute Audio Seminar; Instant Download!
Personal recommendation from Dan O'Day: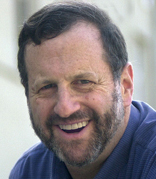 The Portable People Meter — PPM. Love it, hate it, fear it, don't have PPM in your market (yet) —
If you program a radio station, we now have a
much clearer picture of how your audience uses your station. A close analysis of PPM data
reveals a number of things you can do right now
to increase your ratings, regardless of the
measurement methodology used in your market.
To hear an audio sample, click on the "Play" button above

You Will Learn:
Exactly what is the Portable People Meter (PPM) and how
does it work?


Which programming elements cut through



The single most effective way to increase your ratings




Identifying and eliminating "thorns in the paw"


How to reduce clutter and excess DJ chatter. (The answer is
not "shut up and play the music.")


Things your radio station is doing that you need to stop
immediately


Listener Programming Expectations



How the placement of your commercial break

can cost you
listeners


Language that drives listeners away


How to avoid Programming Dissonance


"Mic Flight": What it is, how to avoid it


Listener tune-out cues


"Do I still need to say the call letters, or is that clutter?"


How on-air guests affect your ratings


How to program against the iPod



The 20-Minute PD Success Test




"Pay me now, or pay me later"


The most common reason for a station's cume to erode


Why P1s are more important than ever


Why traditional PDs will be outgunned by fresh new PDs who don't
have the old baggage


"I expected this to be the typical Arbitron dance. Gary actually gave me actionable steps to ensure my ratings remain strong from quarter hour to quarter hour. Great information!"
"We don't have PPM in our market, but the information is great and useful anyway!"
"Really useful. I never thought that on-air guests can influence ratings the way Gary demostrated. Great!"
"There are no plans for PPM to start in my country, but it's great to find out how listeners actually use radio. Gary's research on on-air interviews was invaluable."
"Being in charge of music for both Country and AC stations, this was one of the most valuable speakers I have had the pleasure of experiencing. The insights offered in terms of clock design, stopet placement, etc., were astounding. Not to mention the tips we can bring back for our jocks in terms of break length and tune-out factors."

Gary Marince is VP of Programming Services and development at Arbitron, spearheading the ongoing development of the Portable People Meter (PPM) and
diary-based software applications.
Internet Security Note
The secure order form on the next page will look like this: