MORNING SHOW SUCCESS STRATEGIES
by Dan O'Day
2-Hour Audio Seminar; Instant Download!

Behind the scenes with Dan O'Day: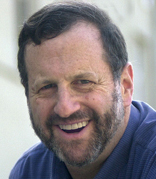 My decision to release this audio seminar at such a
cheap price caused a big argument at my office. One
person accused me of being crazy.
Details below.

y decision to release this audio seminar at such a cheap price
caused an uproar at my office. One person shouted:

"What, are you crazy??"
You see, I get paid big bucks to coach morning radio shows around
the world.
Over the years, I've developed 23 core morning show strategies.
The strategies work. That's not just according to me; it's according to
the ratings.
I've been the "secret weapon" behind #1 morning shows across
America, plus quite a few other countries around the world.
The way it works is...
The radio station pays me a bunch of money.


I come to town and spend a week with the morning show,
teaching them my 23 strategies and showing them how to apply
those strategies to their show.


I return home and blow most of the money on ice cream sodas
and neat old books about dead magicians.


Often the radio station continues to pay me even MORE money
to have me continue to coach the morning show via aircheck
critiques, conference calls, frantic e-mails, etc.
It's A Pretty Good Gig.
At one PD Grad School, I presented a greatly abbreviated
version of my 23 strategies.
I figured that would be safe. After all, attendance was limited to just 100
people. And quite a few of those 100 PDs already had hired me to
work with their morning shows.
And after they heard my "condensed" version (2 hours instead of four
or five days), several more hired me to come "fix" THEIR morning shows.
(Well, two of the shows were brand new. In those cases, I helped
shape and structure the shows before they officially launched.)

So the 100 PDs who were in the room heard my "secrets."
I figured that wouldn't hurt my business.
Everything was more or less fine, except for the fact that…
The Session Was Recorded.
We always record our sessions, even if only "for posterity," whatever
that means.
And Recently I Had A Terrible Idea.
Actually, I thought it was a great idea:
Offer a huge collection of downloadable radio seminars at really low
prices.
And that's when some bonehead in my office said, "Boy, people are
gonna love getting your Morning Show Success Strategies for
practically nothing."
At This Point, I Should Go Ahead And Tell You Who That
Idiot Is.
Uh…
It was me.
Yeah, you're probably thinking, "Oh, that's a clever way to sell this
audio seminar."
I don't blame you, but you're giving me too much credit.
I really DID go back-and-forth on whether or not to release this for a
lousy 39 bucks.
In my (admittedly biased) opinion, these Morning Show Success
Strategies are golden. I know they're worth a lot, because radio
stations PAY me a lot to teach them to their talents.
On the other hand, I know there's very little truly valuable information
for morning shows on the market…
…which means a lot of customers would be grateful, and I'd sell a lot
of copies.
But on the OTHER, other hand…There's no way enough people will
buy this to equal the fee I get from just ONE morning show client.
So I decided NOT to include Morning Show Success Strategies
among my mp3 seminars.
The next day, I changed my mind. "You're being petty and foolish," I
told myself.
Next day: "No! Don't share your secrets with the whole world. No one
will pay you to coach their morning shows. Not ever again, ever."
Tempers were flying. At one point it got so bad that I refused to talk to
myself for 3 days.
Finally I decided:
ENOUGH ALREADY!
There's a lot of meat in this audio seminar. I'm proud of it. And it's
going to help a lot of struggling morning shows around the world.
I also reminded myself that Morning Show Success Strategies
does NOT include two things that make my huge consulting fees
worth it to my clients:
It doesn't include any audio examples. When I teach these
strategies in-depth (and in person), I illustrate them with tons of
extraordinary audio. The audio examples invariably trigger all
sorts of new ideas for the morning shows I work with.

I do illustrate the strategies by citing many specific examples —
but not with audio.

It doesn't include ME, working side-by-side with the talent to help
them discover their own unique ways of applying the strategies.
So when you download and listen to my Morning Show Success
Strategies, you'll learn a lot of great, actionable stuff that works.
And maybe you'll think, "Gee, if he's that good for almost nothing, he
must REALLY be good in person. Let's pay his outrageous morning
show consulting fee and find out!"
No, You Can't Download It Yet.
First you've got to get past these verbatim raves from some of the
PDs who attended this seminar in person.
"Dan's experience, style, and examples make the art of great morning radio less mysterious without limiting the joy and spontaneity of creation."
— (Verbatim Attendee Review)
"Can't wait to start using as many of these as I can!"
— (Verbatim Attendee Review)
"Kept me riveted from beginning to end.
Awesome information
, fantastic food for thought."
— (Verbatim Attendee Review)
"Now I know exactly what we must do better."
— (Verbatim Attendee Review)
"As a PD who also is part of the morning show, this was very valuable. This also helped me look back and realize why my previous morning show was not as successful as it could have been."
— (Verbatim Attendee Review)
"This session absolutely is going to change my
morning show."

— (Verbatim Attendee Review)
"Excellent essentials for a great morning show. Loved all the examples!"
— (Verbatim Attendee Review)
"Great info, great examples!"
— (Verbatim Attendee Review)
"Dan's strategies are universal. I can't wait to try them with my morning crew."
— (Verbatim Attendee Review)
"I loved how each idea interlinked with each other. Straight-forward; simple; great!"
— (Verbatim Attendee Review)
Okay, Here's The Download Link.
Download your mp3 copy right now for just $39.
(127-Minute Audio Seminar; Instant Download!)
Dan O'Day is radio's premiere morning show coach.
Download your mp3 copy right now for just $39.
(127-Minute Audio Seminar; Instant Download!)