INSIDE JOHN LANDECKER

87-Minute Audio Seminar; Instant Download!

Personal recommendation from Dan O'Day: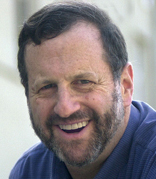 I love John Landecker. He personifies what
personality radio is all about: getting paid to go on the
air every day and throw a party for your audience
...and have fun doing it. And yes, "Records" truly is
his middle name.
Click on player above to hear a sample.


uring his years at Chicago's WLS, John Records Landecker
probably inspired more people to get into radio than any other air
personality.
Top 40 Radio + Personality = John Landecker.
If you're a Landecker fan (and who isn't?), you'll be treated to an
intimate journey through his on-air career...starting with the very first
words he ever spoke on the radio, on WOAI in Saline, Michigan (while
still in high school).
And continuing with WILS/Lansing....
WIBG/Philadelphia (where he originally was known as "Scott Walker"
— because they already had a jingle for that name!)....
WLS and his legendary Boogie Check....
His very first day at CFTR/Toronto....
His first day back in Chicago at WLUP....
His first day at G106/Chicago....
…and continuing through to his days at Power 108/Cleveland (when this
live seminar was recorded).
Download your mp3 copy right now for just $29.
(87-Minute Audio Seminar; Instant Download!)
In addition to sharing terrific audio and bringing us "behind the
curtain" during Top 40 radio's glory days, John:
Explains why "The 60-Second Boogie Check" was called "The
60-Second Boogie Check" — despite the fact it almost always
lasted far longer than just 60 seconds!


Frankly discusses his successes and failures


Offers his own tips for doing phoners


Explores the pros and cons of working with agents


Shares his own first-hand experience at building a career
Download your mp3 copy right now for just $29.
(87-Minute Audio Seminar; Instant Download!)