HOW TO INTERVIEW THE CLIENT
by Dick Orkin & Dan O'Day
67-Minute Audio Seminar; Instant Download!

Personal recommendation from Dan O'Day: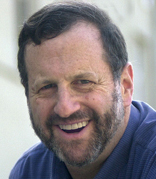 If you ever write radio commercial copy, please
download this audio seminar. It will forever change
your concept of the "Client Needs Analysis." Your
commercials will be more powerful, more effective,
and more profitable for your advertisers.
Click on player above to hear a sample.


hat an eye-opener! Dick Orkin & Dan O'Day interview an honest-
to-goodness, real live advertiser, in the process revealing all their
secret tricks for digging past the superficial, past the unimportant,
past the "itís our people who make the difference" B.S....
All the way down to the true, compelling human story that lies within
each of us. (Including advertisers.)
Before they finish, they invite radio advertising copywriters to act as
Assistant Sleuths by asking their own questions (following Dan &
Dick's methods).
And then those copywriters create commercials for the client right
there on the spot.
You'll hear their extemporaneous, creative brainstorming sessions as
well as some of the commercials they create.
You'll be amazed (as Dan and Dick were) at how good some of those
freshly minted commercials are.
And for the rest of your career, youíll actually look forward to
conducting every new client interview, because you know it will bring
you much closer to the client and lead to advertising riches.
Download your mp3 copy right now for just $29.
(67-Minute Audio Seminar; Instant Download!)