THE GREATEST SHOWS ON EARTH, Volume 4
Barsky, Gary Burbank,
Jonathon Brandmeier, Lohman & Barkley
2-Hour Audio Program; Instant Download!
Behind the scenes with Dan O'Day: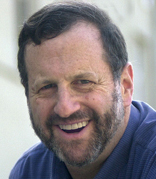 These telescoped airchecks weren't recorded off the radio. Each of them comes from 7 ½ ips tapes that each of these radio giants sent me — "way back when" — especially for this project. Save this for your next long drive, because it'll take you on a wonderful radio journey.

our 30-minute airchecks of...

The brilliance of Barsky (WCAU-FM, Philadelphia)
The outrageous Jonathon Brandmeier (WLUP, Chicago)
Gary Burbank (WLW, Cincinnati) — Master of the hysterically funny
produced bit. (Dan O'Day calls him "the greatest radio DJ ever.")
The legendary Lohman & Barkley (KFI, Los Angeles)