THE GREATEST SHOWS ON EARTH, Volume Two
Rick Dees, Dave Hull,
Don Imus, The Real Bob James
2-Hour Audio Program; Instant Download!
Personal recommendation from Dan O'Day: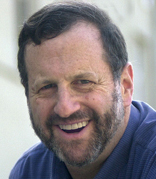 These telescoped airchecks weren't recorded off the radio. Each of them comes from 7 1⁄2 ips tapes that each of these radio giants sent me — "way back when" — especially for this project. Save this for your next long drive, because it'll take you on a wonderful radio journey.


his just might be the funniest 2 hours of radio you've ever heard. For starters, there's "The Nine Tape" by Howard Hoffman, Amos B. Moses, Pete Salant and Randy West
— featuring the world's ultimate radio format.
Next you'll hear 30-minute airchecks of:
Don Imus (WHK, Cleveland) —Yep, Imus-In-The-Morning once
was Imus-In-The-Afternoon...funnier, racier, and more outlandish
than ever...on a country music station (!).
Rick Dees (WHBQ/Memphis) — How good was Rick Dees
before he moved to Los Angeles? Hear why he "owned" the market!
The Real Bob James (WGAR/Cleveland) — Fast-paced and
funny...a polished pro who never lets up.
Dave Hull (KMPC/Los Angeles) — If you're not from Los
Angeles, you might not be familiar with Dave's zany & inspired brand
of radio. If you use the phone at all during your show, you've got to
hear this aircheck. It's impossible to hear it without laughing out loud, again and again.