THE GREATEST SHOWS ON EARTH, Volume One
Larry Lujack, Gary Owens,
Dr. Don Rose, Charlie Tuna
2-Hour Audio Program; Instant Download!

Personal recommendation from Dan O'Day: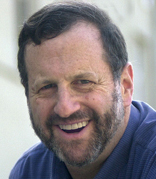 These telescoped airchecks weren't recorded off the
radio. Each of them comes from 7 ˝ ips tapes that
each of these radio giants sent me — "way back
when" — especially for this project. Save this for your
next long drive, because it'll take you on a wonderful
radio journey.

f you're not a true fan of personality radio, this ain't for you. But if
you're a fan or practitioner of the art of using a microphone, your
brain and your voice to reach out and grab the listener with a grip so
tight they can't escape — you've come to the right place.
Larry Lujack (WLS, Chicago)
Gary Owens (KMPC/Los Angeles)
Dr. Don Rose (KFRC/San Francisco)
Charlie Tuna (KHJ/Los Angeles)
…PLUS the legendary "Ultimate Contest" promo, voiced by Jack
McCoy.
PROGRAM DIRECTORS: Call a Jock Meeting and provide your staff
with some high-powered inspiration
JOCKS: Listen...learn...and laugh!
Download your mp3 copy right now for just $15.
(2-Hour Audio Seminar; Instant Download!)