BUILDING THE WORLD'S GREATEST RADIO PROMOTION by Dan O'Day
63-Minute Audio Seminar; Instant Download!
Click the play button above to hear a sample.
If You Are Willing To Invest 63 Minutes, I Will Teach You My Foolproof Method For Creating Radio Promotions
That Deliver Ratings (for your station), Revenue(for
station & sponsor), and Reputation
(for the Promotion Director).

f you are satisfied repeating the same tired old, ho-hum radio
promotions, year in and year out:

Keep moving along. Nothing for you to see here.
Still here? Good. You're serious about this business. You're a pro. Exactly the type of person I like to work with.
In this audio workshop, I will teach you how to create promotions and contests for your station that are bigger, bolder and better than any you've ever before aired.
Yes, that's a Big Promise. And if you know me, you know I don't make promises I can't keep.
Here's what other radio people have said after I've walked them through my Greatest Radio Promotion System:
Download your mp3 copy right now for just $29.
(85-Minute Audio Seminar; Instant Download!)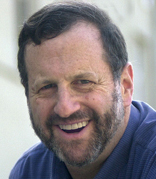 Dan O'Day has coached radio stations in 36 different countries. If you're a Promotion Director, this is your golden opportunity to have him coach you.
Download your mp3 copy right now for just $29.
(85-Minute Audio Seminar; Instant Download!)
Internet Security Note
The secure order form on the next page will look like this: