GUERRILLA TACTICS FOR
GETTING YOUR VOICE MAIL MESSAGES
RETURNED
by Dan O'Day
2-hour, 6-Minute Audio Seminar; Instant Download!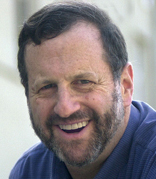 A question from Dan O'Day....
Would It Help Your Business If You Could Get
Virtually Anyone To Return Your Phone Call?
ot only will these real-world techniques and strategies
immediately increase your percentage of returned calls from prospects; I'll also demonstrate these techniques in action by
critiquing real messages and then "rewriting" them for you.
This is the only audio seminar in the world that puts its money
where its mouth is by applying its teachings to real voice mail messages left by real account executives.
You Will Learn:
The Three Underlying Precepts of successful voice mail





Your Seven Primary Voice Mail Tools





How people prioritize their callbacks (and

how you can take optimum advantage of the human psychology that motivates
them)



Nineteen Successful Voice Mail Principles





The

two questions you must be able to answer before you
leave a voice mail message



How to make the prospect

eager to return your call



Your rate of speech — no one has told you this before.





The Totem Pole Principle




What most salespeople say that signals to the prospect, "I'm
not a key player at my company." (And how you easily can
avoid it.)


The three words that immediately distance you from your prospect. (Most people who leave voice mail messages
make this mistake.)


How to avoid "paralyzing your prospect with choice." (Many salespeople commit this error, and it greatly reduces their
callback percentages.)



Your single most potent tool




The BIG Secret Weapon of Successful Voice Mail: Only
the most successful sales pro's even know this exists. Once
you start using it, you'll double or even triple your callback
rate virtually overnight.



How to use referrals effectively




What your "Call To Action" should be — and how it should
be delivered


How to leave successful voice mail messages that don't
even include your phone number (!)


The one step to take before you call a prospect to invite
them to attend an event



The very best way to leave a difficult-to-spell name





Commonly used phrases that absolutely destroy voice mail response rates




Five Secret Weapons you can start using immediately —


that your competitors don't even know about





How to be 100% prepared for the callback




Cold Lines: You won't learn this anywhere else, because it's
a concept that I originated. How to get complete strangers —
100% "cold calls" — to call you back!


Fifteen different Cold Lines that you can begin using
immediately


Referral Cold Lines — Examples that you can adapt, word-
for-word, for cold calls which utilize some sort of a "referral"


Pre-Existing Relationships — The types of voice mail
messages you leave when cold-calling should be different
than those you leave for someone with whom you've already
done business...or at least have spoken to before.



The

single most important factor in getting a voice mail
message returned from a pre-existing relationship


Stealth Tactics — Your voice mail messages can appear alongside all of your competitors' messages. Or you can
employ these six different, unconventional approaches to
make a strong impression... and get your calls returned.



The Hail Mary Principle




Hail Mary Tactics



The Two Numbers To Measure



You'll learn all of these principles and techniques with the aid of
actual recordings of 20 different voice mail messages left
by salespeople — followed by detailed critiques and my
suggested rewrites of those messages.
In other words, I won't just teach you a proven, real-world
system for getting your voice mail messages returned; I'll
actually demonstrate how to apply this system to real voice
mail messages so you can see for yourself how easy it is to
increase your response rate.
Verbatim Reviews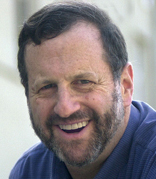 Dan O'Day
is radio's advertising and client retention guru.
He has taught radio stations, ad agencies and business
owners in 36 countries how to create radio advertising and
marketing strategies that work — that are a profit centers,
not expenses, for the business owner.
Internet Security Note
The secure order form on the next page will look like this: