FLIPPING THE FUNNEL
by Tom Webster
90-Minute Audio Seminar; Instant Download!
A personal message from Dan O'Day: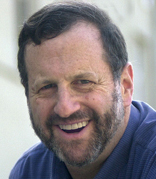 Tom Webster understands radio, and he understands
"the technical side." He's one of the few people I turn to when I have a question about the best ways to
implement a specific Internet strategy. Need I say
more?


Click on player above to hear a sample.


magine that in 1920 something called "the Internet" was introduced
to the world. But it was limited to, say, 20 websites per market.
And then — two generations later — along came radio.
How would your station's website look and feel? Why would people
visit your site? What would they find there? How would they
experience your site?
Tom Webster researched the answers to those questions — and the
answers lead to what your station's website could and should be doing
right now to establish deeper relationships with existing and
potential listeners and to greatly increase revenue.
This remarkable strategy will completely change the way you
prioritize the resources you commit to your Web presence.
Click the "play" button below to hear an audio sample right now.
You Will Learn:



How most radio stations try to use their websites to drive traffic to
their airwaves — and why they should be doing the exact
opposite


How and why so many radio station websites are terrible


The folly of trying to do too many things on your home page


One thing that all station websites should have


Why and how blogs can help you


The key area that most station blogs fall short on


The importance of having a

Blog Strategy




The importance of having a

Blog Policy




The 4 levels of involvement with your station blog


Your

most lucrative online opportunities




Station websites & social networks


The wrong way to communicate with your "loyal listener club"


Creating your own "local content empire"



Your station's single most valuable research tool.

(And why
aren't you using it?)


Three ways to get high search rankings for your website


A simple test you should give to every page on your site


Profit = Reach + Frequency…plus two other key elements that
are missing from most station programming and most station
websites


Why you need to "own" certain search engine key words — and
how to do so


How transparent is your radio station willing to be?


Why you need to know what other people are saying about you
online — and have a strategy for dealing with it


What the Web really runs on. (Radio stations just don't "get" this!)


Examples of terrible radio station websites (including some huge
radio companies and some famous radio stations)...and some
very good ones



How to avoid the webmaster bottleneck

and get fresh new
content onto your site continually and quickly



Why you should partner with your local radio competitors

to sell
advertising (!)


Why your site should feature (and profit from) contextual ads


Should you have an internal company blog?


Why & how you should add depth to your site


What newspaper websites already are doing that YOU should be
doing


The surest way for your website to establish credibility with the
people who come to it



5 things for you to do next week to improve your station's website





Tom Webster, Vice President of Strategy &
Marketing for Edison Media Research, specializes in
radio research and strategic development as well as
heading Edison's talent research efforts. Before
joining Edison, Webster designed and managed
music research projects for radio stations throughout
the United States, Europe and Japan.

Internet Security Note
The secure order form on the next page will look like this: