FLIM-FLAMS, HOAXES, AND MEDIA RESPONSIBILITY
by The Amazing Randi
104-Minute Audio Seminar; Instant Download!

Personal recommendation from Dan O'Day: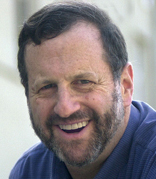 As entertaining as this presentation is (world class),
its real value lies in prompting all radio people to
evaluate their personal and professional
responsibilities to their listeners. Something we rarely
think about, I know. But we should.
Click on player above to hear a sample.


he Amazing Randi is an internationally renowned fraud, cheat,
and dispenser of illusions who has been intimately involved in
radio since hosting his own program on WOR/New York.

Randi has had his own TV specials in nine different countries and has conducted numerous world tours as a performer and lecturer.
A highly accomplished magician, he is even better known as the world's leading "psychic fraud-buster."
Are you too smart to be fooled by phony psychics and other paranormal hucksters?
Are you sure?
Do radio people have any journalistic or social responsibilities to
consider when presenting such guests to their listeners...or is it all just
good fun?
In an extraordinarily entertaining presentation, The Amazing Randi
shares his experiences as a fraud-buster (including his "Tonight Show" unmasking of "faith healer" Peter Popoff - you'll hear the secretly
recorded audio instructions to Popoff that supposedly came "from God"
but which in reality came from Mrs. Popoff, via a radio transmitter!) and
gives you the lowdown on:
Astrology


Psychics


How people are deceived — and how they deceive themselves
(which is much more dangerous)


The danger of telling people what they want to hear


"What harm can it do?"


Numerology


Being sued by Uri Geller


The difference between fantasy and magic


The secret of changing the time on a watch using "only mind
power"


Homeopathy


Therapeutic Touch


The exposure of Peter Popoff (by Randi, on "The Tonight Show"
— including the actual audio clips)


Faith Healers


Dowsing


The danger of the "non-story"


Psychic surgery — you can hear him performing it on "The
Tonight Show"
Download your mp3 copy right now for just $29.
(104-Minute Audio Seminar; Instant Download!)
NOTE: If you are a fervent believer in such quackery and will be
personally offended by Randi's exposé of the methods used to
defraud millions of people - usually of their money, sometimes of their
lives - then please do not download this audio seminar.
Download your mp3 copy right now for just $29.
(104-Minute Audio Seminar; Instant Download!)