EXTRAORDINARY RADIO IMAGING:
When A Whisper Becomes A Scream
by Nick Michaels
2-hour Audio Seminar; Instant Download!
Personal recommendation from Dan O'Day: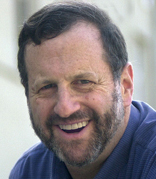 This is one of the most powerful (and important) presentations I've ever heard. Every radio
program director and every imaging director
needs to listen to Nick Michaels' prescription
for creating radio imaging that actually reaches
your audience...regardless of your format.



Click on player above to hear a sample.

Nick Michaels

oiceover giant Nick Michaels has been called "one of the
most believable voices on earth."
His clients include major market television and radio station
stations across America.
CNN's worldwide voice for topical promotion.
National commercials for major brands like Excedrin and Coca-
Cola.
Blunt, brilliant, opinionated, and intensely creative, Nick will
change forever the way you perceive "radio imaging."
You Will Learn:
The most effective way to deliver your promotional
message. (Most stations do it exactly wrong.)


How to communicate more powerfully by making your
station smaller


Powerful Weather imaging


Why facts are the enemy of a promotional script


Typically Bad Station Imaging: "Cheeseball Slogans In A
Big Voice"


The one thing listeners don't want from a station promo
...that they usually get


Why "Doggie Commands" are wrong for your audience


Why words are your enemy


The casting technique that forces your target audience
to listen