THE RADIO ENTERTAINER
by Gary Owens and Dr. Don Rose
108-Minute Audio Seminar; Instant Download!
Personal recommendation from Dan O'Day:
I'll just come right out and say it: Of all the live sessions, seminars,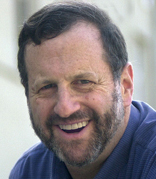 presentations and workshops I've ever been involved with — at conventions and conferences as well as at my own events — this absolutely was the most profound, most memorable of them all. The radio people who were lucky enough to have experienced it "live"
will remember it for the rest of their careers
... Heck, for the rest of their lives. I was honored just to have been onstage with these two legendary radio superstars.
Click on player above to hear a sample.


ost American radio people recognize
Gary Owens
and
Dr. Don Rose
as two of the most successful, most honored personalities in the history of radio.
(One thing I found particularly gratifying was the rave reviews from attendees from outside North America — people who had never heard of either of these guys.)
This event was so inspiring, so emotional, so unlike
anything
you've ever experienced.
All I can say is: You should have been there.
But now at least you can hear every word...as you get a taste of what it was like to be in the same room with these two radio giants.
(Did you know that Gary and Don worked together in Omaha, Nebraska in the 1950s??)
Each is introduced with a fascinating audio overview of his career.
(Have you ever heard Gary Owens when he was a jock in New Orleans or St. Louis? How about Dr. Don when he was in high school??)
Both share not only their successes but also their disappointments.
Both offer invaluable on-air performance tips...and even more precious tips for maintaining both a successful career and a real personal life.
(You'll also be able to prepare an entire month of morning shows just by stealing the bits you'll hear on their aircheck excerpts!)
"Outstanding! Awesome! As a younger programmer, I hardly knew who these two radio greats were. Such talent, such an inspiration."

— (Live seminar attendee)
"Made me realize how much I love radio. Dr. Don's emotion & talk was truly a great moment."

— (Live seminar attendee)
"I would have paid $495 just to see these two. Priceless! I'm thrilled to be a part of this historic meeting."

— (Live seminar attendee)
"This was the greatest! Listening to these gentlemen reminded me of why I love this business. Dr. Don Rose almost made me cry. Thanks to Dr. Don's words, I'm really looking forward to the rest of the ride."

— (Live seminar attendee)
"A very emotional presentation that I will use to re-generate passion and commitment to my position and performance."

— (Live seminar attendee)
"I can't say enough. It was amazing, unbelievable."

— (Live seminar attendee)
"What an amazing session. I was profoundly touched by Dr. Don's and Gary Owens' wonderful spirit."

— (Live seminar attendee)
"A real treat to hear these icons speak! Thanks for bringing them here!"

— (Live seminar attendee)
"One lesson I learned: There is a reason these guys were so successful. Just because some ideas may be old does not mean they are tired. We could apply today many of the same techniques and ideas that made these two and their stations so successful."

— (Live seminar attendee)
"Thanks for reassuring me that the good guys still can win!"

— (Live seminar attendee)