HOW TO DELEGATE EFFECTIVELY
by Harold Taylor
69-Minute Audio Seminar; Instant Download!
Personal recommendation from Dan O'Day: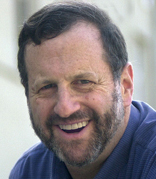 The Achilles heel of managers everywhere is their inability to delegate. Result? Never enough time to do the things they
should
be doing. When I began utilizing Harold's strategies, I immediately became much more productive (and less stressed).
"In the time it would take to explain to somebody else how to do it, I could just do it myself!"
If you've ever said that, then this audio seminar was created especially for you.
Internationally renowned time management expert
Harold Taylor
presents an in-depth seminar that transforms "delegating" from
"Yeah, I really should do more of that" to "Wow! I didn't realize it could be this easy!"
As he teaches you his exclusive (and effortless) process, Taylor takes you step-by-step through your
own
work situation.
Harold Taylor will show you:
Why you cannot afford not to delegate


Why most managers find it so difficult to delegate


Keys to streamlined, self-perpetuating delegation


How to develop your staff through delegation


How, Where, When and What to delegate


Controlling Performance


What to do when your boss doesn't delegate
Download your mp3 copy right now for just $29.
(69-Minute Audio Seminar; Instant Download!)
Harold Taylor
is a legend in the field of time management. His book,
MAKING TIME WORK FOR YOU
, has been translated into five languages.
Download your mp3 copy right now for just $29.
(69-Minute Audio Seminar; Instant Download!)