DECISION THEORY FOR RADIO PROGRAM
DIRECTORS:
by Larry Rosin
90-Minute Audio Seminar; Instant Download!
Personal recommendation from Dan O'Day: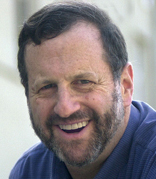 Big companies around the world pay lots of
money for the kind of information, insight and
advice Larry Rosin provides in this exclusive
seminar for smart, ambitious radio program
directors and managers. If you fall into one of
those two categories, go ahead and download
this audio seminar now.
A program director's job consists entirely of just one thing: Making
decisions. Every day you make dozens of them:
What songs to add?
What promotion to run?
Who to hire or fire?
What strategy to adopt?
Which tactic to use?
How to communicate your vision to your staff and/or to other
departments?
How to react to marketplace changes, ratings pressures, or sales
demands?
Whether or not to implement format changes, cast changes, or
operational changes?
Your job consists entirely of making decisions!
There actually is a scientific field of study called Decision Theory, and
it's devoted to systematizing a process that can help you make better
decisions on a consistent basis — for your employer, for your career, for
your life.
In this World Premiere presentation, you will learn how to use Decision
Theory to dramatically boost your success rate!