INSIDE GARY BURBANK
97-Minute Audio Seminar; Instant Download!
Personal recommendation from Dan O'Day: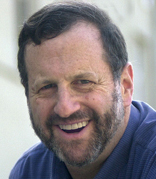 You see that guy pictured above?
He's the best, most talented radio personality I've ever heard. Nobody else even comes close.
Click on player above to hear a sample.


n up-close-and-personal look at the guy many people say is the best disc jockey ever.
Gary Burbank
does more things brilliantly than any other jock I've ever heard:
Brilliant characters (Earl Pitts, Gilbert Gnarley, etc.)....
Musical parodies....
Fall-down-funny sketch comedy....
Razor-sharp topical satire....
With a 100% original mind.
Oh, yeah: He was #1 in every market he worked — including an astonishing 25-year run doing the afternoon show in Cincinnati.
Secrets of developing characters


How to stay topical


How to involve your audience


How to attract a volunteer staff of comedy writers
If you're a fan or a practitioner of personality radio, you're in for an incredibly delicious treat.
Download your mp3 copy right now for just $29.
(97-Minute Audio Seminar; Instant Download!)