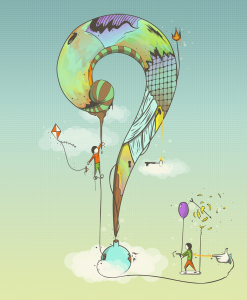 A Loyal Reader Asks:
"Is there a book that you would recommend that is loaded with great 'radio interview questions'? Questions that are out of the box and unexpected, when interviewing artists, for example?"
I don't know of any such book.
I'd strongly recommend that you ask the questions you'd like to hear answered.
Here's the test:
If you wouldn't take $5 out of your own pocket and pay to hear the answer to the question you're about to ask, why are you asking that question in the first place?
If there were a book like the one you suggest and you were to ask its questions, you wouldn't be asking questions that are "out of the box."
You'd simply be asking questions from inside someone else's box.
Please follow and like Dan's blog:
Facebook Comments