REAL WORLD RESEARCH
by Dr. Rob Balon
103-Minute Audio Seminar; Instant Download!
Click the "play" button above to hear an audio sample right now.

esearch — a dirty word to some, a valuable tool to others. Dr. Rob Balon sees research as a marketing and programming tool —
not
as an immovable force that drives radio stations down unswerving, unyielding courses.
Blunt, controversial, educational and entertaining, Dr. Balon skewers some of radio's sacred research cows.
Whether you conduct your own research or you work with an outside company, this seminar will show you how to get the most out of your research.
How to use perceptual research effectively


What research cannot tell you


The three great research mistakes


Multi-variate technobabble


Closed-ended/dead-ended interviewing


When learning nothing means learning a lot


Research as a marketing weapon
Download your mp3 copy right now for just $29.
(103-Minute Audio Seminar; Instant Download!)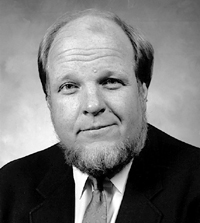 Dr. Robert E. Balon
is President and CEO of The Benchmark Company and is the author of
THE RULES OF THE RATINGS GAME.
Download your mp3 copy right now for just $29.
(103-Minute Audio Seminar; Instant Download!)