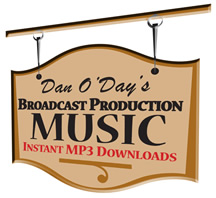 THE CHRISTMAS
PRODUCTION PACKAGE
209 Christmas music beds fully
licensed for broadcast and Internet
use
by L.A. Air Force
209 broadcast quality mp3 files — 163 megabytes
Instant Download!
With THE CHRISTMAS PRODUCTION PACKAGE in your music
production library, holiday commercials and promos will stop being an
annual headache for you and your staff!
This L.A. Air Force package contains 209 Christmas music beds,
stagers, chimes, patterns, novelties, SFX, and promo beds...fully
licensed for local, network, video, online and broadcast use.
Use them in your radio commercials, TV advertisements, online ads,
video production — wherever you need it.
While this package includes lots of "traditional" yet contemporary
beds for commercials, you also get a bunch of musically mixed &
matched pieces to help you create state-of-the-art holiday promos.
Hundreds of broadcasters and producers around the world have
bought this Christmas music production package $199 + shipping.
But you can download the entire package right now and start using it
in just minutes...for less than one-half the cost of the CDs.

Internet Security Note
The secure order form on the next page will look like this: