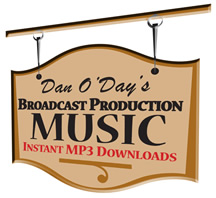 JUST :30s
30-second commercial music beds
fully licensed for broadcast and
Internet use
by L.A. Air Force
198 broadcast quality mp3 files — 162 megabytes
Instant Download!
If you produce radio or television commercials, you know how
hard it is to find high-quality 30-second music beds that you can
afford.
L.A. Air Force helps lighten your load with 198 terrific :30s,
produced especially for radio and TV commercial production.
Ridiculously low price but very high production values...with
something for every client on your roster!
Hundreds of broadcasters and producers around the world
have bought this package of 30-second beds on compact
discs...for $198 + shipping.
But you can download the entire package right now and start
using them in just minutes...for less than one-half the cost of
the CDs.

Complete Track Listings
JUST :30s - TRACK LISTING

JUST :30s (Disc One)


Track 1		Harmonica Blues	
Track 2		Roadhouse Boogie	
Track 3		Story Time	
Track 4		50s Rock Sax	
Track 5		String Breeze	
Track 6		Electric Animation	
Track 7		Moving Down The Road	
Track 8		Somber Samba	
Track 9		Bullet Train	
Track 10	Thanksgiving Moment	
Track 11	Searching For Clues	
Track 12	Cocktail Piano Solo	
Track 13	Cheerful Strings	
Track 14	Corporate (A)	
Track 15	High Speed Mechanical	
Track 16	Institutional 	
Track 17	Unchained	
Track 18	Classical 	
Track 19	Synth Sequence Alpha	
Track 20	Synth Sequence Beta 	
Track 21	Synth Sequence Centris 	
Track 22	Percussive Sequence	
Track 23	Intensity Builds 	
Track 24	Bubbly (Full)	
Track 25	Bubbly (Rhythm Mix) 	
Track 26	Uplifting	
Track 27	Rousing	
Track 28	Positive	
Track 29	Pop 	
Track 30	Shimmering  	
Track 31	Pretty Pensive	
Track 32	Sax Intense	
Track 33	Driving Guitar  	
Track 34	Bright Uptempo Rock 	
Track 35	Truckin' Rhythm	
Track 36	Bold & Solid  	
Track 37	You Wild Thing  	
Track 38	Country Rock 	
Track 39	Big Jazzy Rhythm	
Track 40	Bouncy  	
Track 41	Brass Blues 	
Track 42	Dance Band  	
Track 43	Patriotic	
Track 44	Silent Movie Comedy 	
Track 45	Circus Clowns	
Track 46	Pleasant With Flute   	 
Track 47	Cheerful 	
Track 48	Happy-Go-Lucky 	
Track 49	Happy-Go-Lucky (Rhythm Mix)  	
Track 50	Pretty Flute/Piano  	
Track 51	Action Adventure	
Track 52	Real Rockin'  	
Track 53	Screamin'  	
Track 54	Synth & Guitar  	
Track 55	Penetrating Guitar	
Track 56	Bouncy Swing	
Track 57	Rockin' Pop  	
Track 58	Rockin' Pop (Rhythm Mix)  	
Track 59	Traditional Country  	
Track 60	New Age 	
Track 61	Mist & Mystery	
Track 62	Rockin' & Roamin'	
Track 63	Sear Your Ear  	
Track 64	Letterman Groovie	
Track 65	Mark III  	
Track 66	Last Night	
Track 67	Sand Castle  	
Track 68	Minuet Yet	
Track 69	Stand Near Me	
Track 70	Tommy Rocks  	
Track 71	Swingin'	
Track 72	Haunting Emotion 	
Track 73	Better Days Ahead  	
Track 74	Wang, Dang, Doodle  	
Track 75	Melodic Guitar  	
Track 76	Waves  	
Track 77	Square Dancestance  	
Track 78	Rock Flashback  	
Track 79	Rock Promo  	
Track 80	Back To School   	
Track 81	Hang Out  	
Track 82	Electrified Solo  	
Track 83	Nice Day  	
Track 84	Create Your Jingle  	
Track 85	Feeling Blue	
Track 86	Spring Vacation	
Track 87	Hawaiian Shores	
Track 88	Fireside Wine  	
Track 89	Island Escape	
Track 90	Bouncer 	
Track 91	Halloween Rock	
Track 92	Romance	
Track 93	Rock & Roll Now	
Track 94	Classical String Quartet	
Track 95	Lullaby	
Track 96	Square Dancin'	
Track 97	Beach Party	
Track 98	Blue Piano	
Track 99	Just Driving Around	
 
 

JUST :30s (Disc Two)


Track 1		Promo Monster	
Track 2		Electro Funk	
Track 3		Brass Stabbing	
Track 4		Ozzie's Boogie	
Track 5		Vaudeville Thing	
Track 6		Gentle Breeze	
Track 7		Aztec Dream	
Track 8		Bossa Nova 007	
Track 9		Chicago Transit	
Track 10	Home On Mind	
Track 11	Cow Town Twangy	
Track 12	Sousa Style March	
Track 13	Shopping Music	
Track 14	Corporate (B)	
Track 15	Surging	
Track 16	Dreamy & Melancholic 	
Track 17	Romantic Waltz	
Track 18	Bank 	
Track 19	Computer Sequence	
Track 20	Piano Pensive	
Track 21	Hot AC 	
Track 22	Refreshing	
Track 23	Happy 	
Track 24	Catchy	
Track 25	Sparkling 	
Track 26	Bright Piano/Guitar	
Track 27	Funky Parrot	
Track 28	Funky Parrot (Rhythm Mix)	
Track 29	Happy Piano/Sax 	
Track 30	More Refreshing	
Track 31	Car Dealer	
Track 32	Pop Rock  	
Track 33	Funky Pop	
Track 34	Medium Synrock  	
Track 35	Medium Synrock (Rhythm Mix)  	
Track 36	Vibrant  	
Track 37	Urgent	
Track 38	Banjos Duel 	
Track 39	Circus March	
Track 40	Light-Hearted	
Track 41	Spirited March 	
Track 42	Early 50s Piano	
Track 43	Light Airy Flute  	
Track 44	Perky	
Track 45	Piano & Banjo 	
Track 46	Gentle Lullaby  	 
Track 47	Hot Guitar	
Track 48	Hot Guitar (Rhythm Mix)  	
Track 49	R&B 	
Track 50	Big Band/Swing	
Track 51	Hard Percussive	
Track 52	Hot	
Track 53	Techno  	
Track 54	Let's Dance! 	
Track 55	Carefree	
Track 56	Carefree (Rhythm Mix) 	
Track 57	Percussive Rock/Pop	
Track 58	Rich & Beautiful	
Track 59	Upbeat Country  	
Track 60	New Age Mystery	
Track 61	Tonite Live	
Track 62	Velvet Elvis 	
Track 63	Synth Down  	
Track 64	Oingo Freddy  	
Track 65	L. A. Gerald	
Track 66	R & Bee's	
Track 67	Rain Fores  	
Track 68	The Inn Crowd	
Track 69	Call It A Night	
Track 70	Dixieland Surprise  	
Track 71	Happy Day  	
Track 72	Xmas Shopping	
Track 73	Sultry Sax	
Track 74	Get Along  	
Track 75	Love Lost	
Track 76	Village of Love  	
Track 77	Electric Rock  	
Track 78	Rock Melody 	
Track 79	Night Moves	
Track 80	Acoustic Guitar Solo   	
Track 81	Hawaiian Islands	
Track 82	Easy Does It	
Track 83	Busy Time	
Track 84	Think Bright	
Track 85	Mellow Guitar  	
Track 86	The Waiting Game  	
Track 87	Dancing Snowflakes	
Track 88	Summertime Fun  	
Track 89	Fall Fun 	
Track 90	Scandinavian Stomp	
Track 91	Classical Piano
Track 92	Lover's Stroll	
Track 93	Summer Cruising	
Track 94	Two Acoustic Guitars	
Track 95	Funky Rhythm	
Track 96	Lookin' For Fun  	
Track 97	Classical Flute Trio	
Track 98	Blue Organ 	
Track 99	Forward March 	



Internet Security Note
The secure order form on the next page will look like this: