THE DIGITAL STICK
by Rockie Thomas
90-Minute Audio Seminar; Instant Download!

e're not in the "radio" business, nor the "music" business" nor the
"entertainment" business. We're all in the audio content business.

Your station should be marketing itself via every form of electronic
media.

How can you get your audio content distributed across as many
platforms as possible?

Rockie Thomas will show you how to market your station with cell
phones, texting, the Internet, iPods, mobile applications, smart
phones — an entire electronic world just waiting to help deliver your
station's content.
Click on player above to hear a sample.

You will learn:
Why it's a mistake to try to transform your station into an iPod


How to take your audio content beyond your transmitter


The mistake of embracing the New Media Radio Mistress
Syndrome


Streaming Media


On Demand Media


Radio's Top 7 New Media Misconceptions



Whom you should allow to cannibalize your business




How to get the most from your in-house New Media person


The Four C's of your website content


The 5 M's of your website content



Why your home page needs a banana




The danger of relying on third-party feeds


Using social media


Why your site should NOT link to your staff's individual MySpace
pages


Why your station SHOULD have a MySpace page


How to use MySpace to research and build your local brand


User Generated Content



YouTube

Best Practices



Blogging

Best Practices


Listener Relationship Management (what it is, how to do it, how
to manage it)


Numerous ways to

advertise your station online...for free




Partnering with other websites


Value of

your Web traffic analytics (and how to decipher them

)


Traffic benchmarks your website should be hitting


Mobile distribution


Banner Advertising: Guess what? It's not dead!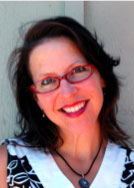 Rockie Thomas runs three very popular Internet-only radio stations
under ChroniXradio.com and is an Interactive Consultant with McVay
Media. Her previous integrated media experience includes work with NRC
Broadcasting, Emmis Communications, AMFM and Chancellor Media.
Rockie also has lent her expertise to Internet-only companies such as iM
Networks/Sonicbox, XACT Radio, Spacial Audio Solutions and Bid4Spots.