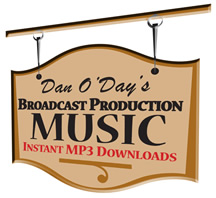 JUST :60s
60-second commercial music beds
fully licensed for broadcast and
Internet use
by L.A. Air Force
132 broadcast quality mp3 files — 190 megabytes
Instant Download!
Click "play" to hear demo
Do you produce radio or television commercials? Then you know how
hard it is to find high-quality 60-second music beds that you can
afford.
L.A. Air Force helps lighten your load with 132 high-impact :60s,
produced especially for radio and TV commercial production.
Ridiculously low price but very high production values...with
something for every client on your roster!
Hundreds of broadcasters and producers around the world have
bought this package of 60-second beds on compact discs...for $198 +
shipping.
But you can download the entire package right now and start using
them in just minutes...for less than one-half the cost of the CDs.

Internet Security Note
The secure order form on the next page will look like this: