RADIO COPYWRITING:
How To Write 10-Second Radio Commercials By
Finding The Boiling Point and Overcoming The Curse of Uniqueness
by Dan O'Day
1-Hour, 15-Minute Audio Seminar; Instant Download!

orld Premiere! 10-second radio commercials are becoming more and
more common. Like 'em, hate 'em — it doesn't matter.
If you're given only 10 seconds in which to sell a client's product or service
(or to promote your station), that does not give you permission to do an
inadequate job.
Dan O'Day's "Boiling Point" approach will help you focus on exactly what
you should be saying in that precious 1/6 of a minute.
Plus...
The world's highest paid freelance radio commercial teaches you a new
QuickStart Copywriting Technique that will enable you to discover a fresh,
new attention-getting approach to your ad campaign fast.
The trick is to overcome what O'Day calls "The Curse of Uniqueness."
In addition to learning how to use these two techniques in your daily work,
you'll hear dozens of on-the-spot examples written by some of the world's
best radio copywriters.

Dan O'Day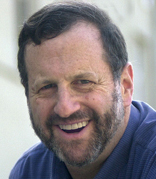 Dan O'Day is the world's highest paid freelance radio commercial
copywriter. Internationally known as radio's commercial copywriting
guru, O'Day has taught radio stations, ad agencies and business
owners in 36 countries how to create radio advertising that works —
that is a profit, not an expense, for the advertiser. O'Day also is the
creator of the Radio Advertising Bureau's Certified Professional
Commercial Copywriter course — the industry's gold standard for
radio copywriting.
Internet Security Note
The secure order form on the next page will look like this: