You are invited to be one of only 12 people to attend...
Dan O'Day's
Radio Copywriting Masters Class
Are You Ambitious Enough To Join Me In
Los Angeles For 3 Days Of The Most
Intensive Radio Copywriting Training
You'll Ever Receive?
I Love My Job, But…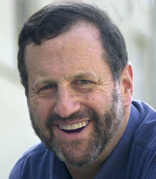 Hi, I'm Dan O'Day.
I love my job: teaching people how to create radio advertising that makes money for the advertiser.
Usually the teaching is done in a large group session — a couple of hundred people at a convention or conference.
Sometimes it's for a dozen or fewer people at a single radio station or ad
agency. But still I'm there for only a day, two days at most — and my hosts
usually try to get the biggest "bang for their buck" by having me cover as much ground as possible.
The one thing I just don't get to do is work closely and in-depth with a small group of individuals.
So a couple of years ago I offered the world's first Radio Copywriting
Masters Class: a once-a year intensive, work-oriented 3-day workshop,
limited to only a dozen highly motivated radio copywriters.
I've booked the Chairman's Boardroom at the Hilton Los Angeles Airport to do it once again in 2013. And you're invited to join us.
How Many People Can Attend?
My Radio Copywriting Masters Class is limited to just 12 attendees.
When?
Friday/Saturday/Sunday, January 18 – 20, 2013
January 21 is a holiday (Martin Luther King's birthday) in the U.S. So American attendees will miss no more than one or 1.5 actual workdays (assuming they travel to Los Angeles on Thursday and return home on Monday.)
Where?
Los Angeles, California
Hilton Los Angeles Airport
Who Should Attend?
Anyone who is seriously involved in the creating of radio commercials and/or station imaging.
(For non-commercial stations, that also includes anyone who is seriously
involved in the creating of station promotional announcements, on-air pledge requests, etc.)
•      Copywriters
•      Production Directors
•      Creative Services Directors
•      Producers
•      Account executives who write commercial copy
•      Business owners who advertise on radio and want to get a lot more
bang for their buck
Who Should Attend (Part Two)?
Professionals, not amateurs.

What's the difference?
"The difference between an amateur and a professional is
a professional never stops learning."
I don't care if you've been "in the business" for one year or 30 years.
If despite your accomplishments —
(many of my most loyal students are extremely successful — including four Mercury Award winners)
— you retain the ability and desire to learn even more....
You're the type of person who should attend.
On the other hand, if you're an "old pro who's seen and knows it all" and whose copywriting skills are no better than they were five years ago —
— Stay home and write another angry letter to a trade publication, complaining about how terrible radio is compared to "the good old days."
Who Will Do The Teaching?
I personally will teach every minute of the three days. No panel sessions. No guest speakers. This will be three days of serious work. (You'll be doing lots of writing.)
CURRICULUM
Friday
How To Create Maximum Impact Radio Advertising
A comprehensive, audio-intensive seminar that immerses you in essential
fundamentals of radio advertising. You might hear some stuff you already know; you're sure to learn a lot you don't know yet.
This is the radio advertising seminar I've taught in 36 different countries — but never in such detail and with such intensity, for such a small, exclusive group.

Within the first hour, you'll want to rush home and change practically every
commercial your station or agency currently is airing.
Clutter-Busting Copywriting Workshop Session
(For a fuller description, see the "Sunday" curriculum below.)
Saturday
Hypnotic Radio Advertising
The most highly advanced, most powerful advertising techniques on the planet.
(I don't use "Hypnotic" in the title because it sounds fancy. My university degree is in Psychology, with post-graduate studies in Clinical Hypnosis.)
This is very powerful stuff. And unless you were in the audience when I presented this seminar elsewhere, you've never been exposed to these
principles.
Clutter-Busting Copywriting Workshop Session
(For a fuller description, see the "Sunday" curriculum below.)
Sunday
Clutter-Busting Copywriting Workshop Sessions
Having begun "in the trenches" at radio stations with limited time & resources, I have great respect for those whose jobs include writing lots of commercial and/or promotional copy.
But I won't let you get away with using "not enough time" as an excuse for "bad copy."

That's why during the workshop sessions, I will teach you how to use half a dozen of my own unique, irresistible "Clutter-Busting" copywriting techniques to make your copy more compelling, more powerful, and more successful.
You will use these Clutter-Busting techniques to write real commercials for your real clients. And I will critique and help improve your writing as we work through each technique.
The Clutter-Busting Copywriting sessions give you the tools to apply the
multitude of principles you'll learn in the Friday and Saturday seminar segments.
On Sunday I'll also answer every last question you might have about radio commercial copywriting.
You'll be doing lots of copywriting — for your clients or for your station (or, if you're a business owner, for your business).
You'll return home with real commercials that you've written for your own real clients. In previous years, attendees have returned home with entire ad campaigns mapped out for their most valuable, most demanding clients.
Daily Schedule
We begin at 10:00AM and end at 5:00PM, all three days. If you register, please plan to be here for every moment of those three days.
Special Note to Owners and Managers
The radio industry pays lots of lip service to the importance of "selling results, not just spots." But only a small percentage of stations will make any kind of financial investment in teaching its people how to create commercials that deliver results.
So if you're thinking of sending one or more people, of course I applaud you.
But....
Please do not send anyone from your company who doesn't enthusiastically, passionately wish to attend.
Got somebody with a lousy attitude? Someone who isn't self-motivated toward constant professional improvement? If so, save your money. Don't send that person. It'll be a waste of their time, my time, and your financial resources.
Here's What Our Previous Master Class Graduates Say
About Their Experiences
Dan's class seemed like a good opportunity to for a little extra practice. Going into it, I figured I'd learn a couple of tricks and really not
much else. Boy was I surprised. It's hard to even call the Copywriting Masters Class a "class"; it was more like a conversation, an honest
conversation on how to improve your writing.
Hearing Dan's unique insights on copywriting and radio was an eye
opening experience. Not only did I learn how to write better commercials faster, but also I walked away with some great career advice.
One year later, I still use many of Dan's methods on a daily basis, especially his quick-start copywriting techniques. Dan O'Day's Copywriting Masters Class is one of the best investments I've ever made in my career.


— Brian Nicholas (Ocean, NJ)
The best part of the Copywriting Masters Class is that I leave with not only the tools, but with
actual spots for my clients.
The proof is in the pudding: Creative/effective spots emerged within minutes during the process of doing the exercises. Dan O'Day's "Sledgehammer Technique" is
without equal
as THE method to accomplish focused messaging and to shatter the clutter for breakthrough creative.

— Norman Ellis-Flint (San Diego)
Why did I attend Dan O'Day's 3-Day Copywriting Masters Class? Because:
• Dan O'Day is considered an ultimate authority in a field I have worked in exclusively for over half my life, and I wanted better results for myself and my clients in the future!
• The workshop offered a welcome mental break.
• But here's the best part: It will forever be among one of the best and most appropriate decisions of my life. The presentations were entertaining, challenging and illuminating. The information
in just the first two hours
surpassed all I had previously known!
The class was intelligent, passionate and comprised of people with whom I look forward to a continued rapport. Seriously, this was a cast of characters I will never forget. Our future communications will be a personal highlight.

— Chuck Leary (Denver)
This was very helpful in kick-starting my copywriting skills. The techniques I learned are very helpful in generating ideas quickly, and the limited number of students made this not only helpful but enjoyable. I'd recommend this to everyone — no matter how long they've been in the business.
I will use these methods on a daily basis.

— Jeff Bach (Seattle)
This was definitely worth both the money and the travel time. Beforehand, I was a little bit skeptical, thinking it might be "too American." The invitation promised "you'll want to go directly back to your existing spots and change them"; that was what appealed to me the most. "If someone can make me do that," I thought....
And that happened within the first three hours.
This will be a great help in my daily work. I had a great time — both in the work sessions and in the private time with my fellow attendees.

— Dennis Kuzee (The Netherlands)
This was a rather costly trip for my company. In all honesty, part of the excitement was coming to the U.S. I had imagined the workshop probably would be the least fun of my trip, since it was going to be talk, talk and more talk.
But I was pleasantly surprised. God, did I have fun! One of the things the invitation promised was that we were going to come out of it wondering how we've survived before without all this information.
That turned out to be dead right!
I enjoyed every moment of it, and I am leaving so empowered, enlightened and educated. I'd recommend this workshop to any serious professional.

— Ofentse Mogotsi (South Africa)
Unlike most of the other attendees,
I paid the tuition fee out of my own pocket... and it was worth it.
I loved the copywriting exercises. Made good friends, had a blast. I recommend this workshop to anyone who writes copy for a living.

— Keith Fisher (Seattle)
To be honest, I was a little anxious that I would be overwhelmed or intimidated. But Dan meets you where you are, provides practical and easy-to-use solutions. Before you know it you're writing better, more compelling copy — faster.
I was surprised at how easy it was to create quality copy using Dan's techniques, and he definitely makes it fun. I also loved the small group atmosphere. It was a great opportunity to get a fresh perspective, and everyone was very encouraging — ready to help make each other's copy better and share ideas.
Now, I never feel stuck or in a writing rut, because I have proven systems to help me break through any case of writer's block. I just pull out one of Dan's techniques and the work really just flows. I know I sound like an infomercial, but this class really does provide sure-fire ways to come up with original, effective copy every time.

— Sally J. Robbins (Dallas)
This was absolutely worth the time & money. I wish everyone I work with — both Sales and Programming — could have attended. The most valuable tool I picked up was learning
how to write effective, unique copy quickly.
The copywriting exercises were particularly helpful. I honestly feel that everything we did was valuable.

— Shawn Martin (Huron, SD)
Dan is one of the few who will admit that you can't win every battle — but he helps you win a lot more of them. His "Writing To A Different Drummer" exercise is
an effortless exercise that generated 5 commercial scripts in half an hour!

— Patt Staples (Ontario, Canada)
Ok, you're sitting there at the assembly line of your desk. The briefs keep coming. The account executives keep waiting. This time, however, the brain ain't working. Maybe you could use something from a movie? What was that joke you heard?
Sound familiar? It's around about now you'll be thankful you did the Dan O'Day Copywriting Master Class. Dan provides insightful techniques to keep the ideas flowing and your own job satisfaction rock solid. If you want to continue to be motivated and passionate about your work, I recommend you do the course.

— Geoff Esdaile (Australia)
The Copywriting Master Class was more than worthwhile even for a veteran advertising copywriter of 25 years such as myself. As an ad agency creative director and copywriter, I found much of the class involved concepts and guidelines that can wisely be applied to other media.
Above all other things, I quite enjoyed the Clutter-Busting exercise that totally linked emotion to copywriting; that's what this business is about. I've already used it with two copywriters who work under me in my department. Equally fascinating was Dan's exercise utilizing trivia. I've proposed to my creative people (copywriters and art directors) that this is a brilliant way to get the idea generation process started. At least, that's what it did for me.
Actually,
the very first spot I wrote on the first day...I'm using that for a campaign.

— John Sparks (Virginia)
This class got me thinking outside the box when writing "typical" radio copy, giving me an edge over my competition. I felt challenged, in a good way. And when I'm stuck, I often refer back to the things I learned.

— Teresa Cotton (Glenwood Springs, CO)
I consider myself a fairly decent copywriter. I have written hundreds of radio ads — some were even worth airing.
The Radio Copywriting Masters Class is great for people who think they know what they're doing because it allows them to augment what they already know with the experiences of others. It allows writers/producers to focus on creating winning copy, and to bounce ideas off other professionals. The writer's- block-busting techniques were a highlight for me. I have passed these on to RAVE reviews from my trainees.
No more writer's block! Are you kidding me? How much is that worth?
I learned a lot about how people think, why they do what they do, and how to elicit the action I want them to take. I would recommend this class to anyone who wants to be able to write better copy, no matter what their skill level or level of experience.

— Chris Vadnais (San Antonio, TX)
As a copywriter who spends a large portion of his time developing radio scripts, Dan O'Day's three-day Copywriting Masters Class seminar has proven invaluable. I often reflect on my notes from the seminar when starting a new script or when I need to recharge my creative batteries. Dan did a great job at clearly explaining the fundamentals of writing radio copy that sells and gave real-world advice perfectly tailored to professional Copywriters.
Dan's class was very hands-on and practical. We listened to a wide variety of radio commercials and deconstructed them to discover why they were effective or ineffective. This helped me to develop a better "ear" for writing and understanding the art of good radio. Dan taught me how to distinguish spots that actually work from spots that only sound like they work. He also presented new writing techniques for constructing sentences with active language, overcoming writer's block and writing from the listener's point of view.
I highly recommend Dan's seminar to those in the radio advertising business, whether they're an account executive learning the fundamentals or a veteran looking to hone their skills. I took this seminar with the Principal of our agency, and it provided us with a great common language for approaching our creative; we commonly refer to Dan's concepts when evaluating our scripts. The course was definitely worth the time and money. The best takeaway from Dan's seminar is that every spot I write now utilizes at least one of his techniques.

— Tod Perry, Senior Copywriter, Wingman Advertising (Los Angeles)
I wanted to take a minute to tell you how valuable your 3-day copywriting class was for me and my Senior Copywriter. I am sure you have already read his rave reviews, but for me, I am so appreciative because you were able to teach him in 3 days what I haven't been able to teach him in 3 years.
Your class was filled with so many practical tips, and I am proud to say that he has them posted above his computer. You really are one of the few masters left at the lost art of writing great sales-generating radio commercials.
The bottom line is: We have already made back 10 times what we invested for your seminar.

— Rich Kagan, Principal, Wingman Advertising (Los Angeles)
Certificate of Completion
At the end of our three grueling (yet invigorating) days, you'll receive an official Certificate of Completion — to bear witness to your advanced training and for your professional résumé.
Your Own Mastermind Group
After spending three intense days with eleven other dedicated professionals, you will be part of an exclusive network of colleagues available for years to come to exchange ideas, solicit feedback, swap writing/producing/voicing favors, etc.
Tuition
Tuition is $1,500 per person, prepaid.
Hotel Reservations
If you want to stay at the Masters Class hotel (which I strongly recommend), you'll need to make your own reservations.
Hilton Los Angeles Airport
5711 W. Century Boulevard
Los Angeles, California 90045
1-310-410-4000
www.losangelesairport.hilton.com
The absolute lowest rates probably can be obtained online, via an "Internet-only" rate.
But you also should call the hotel directly and inquire about their lowest rate. Be sure to mention if you're a member of AAA or any other organization to whom they might offer a discount.
The hotel has a free shuttle to pick you up at the airport. If you're flying in, it's a great location.
Answers to Your Most Frequently Asked Questions
"Will you be recording this event for future sale?"
See my response
No. The only people who will profit from it are those who attend in person.
"Will you be offering your Radio Copywriting Masters Class closer to where I live?"
See my response
No. If your company has the budget, I'll be glad to fly to your city and work with your staff for three days. Otherwise, I'll be doing this only in Los Angeles. (Why? That's where I live.)
"January isn't convenient for me. Will you be offering your Radio Copywriting Masters Class again, later in the year?"
See my response
No. This is the only time I plan to conduct this class in 2013.
"I work for a small station or a small agency or in a small market. Can I get a discount?"
See my response
Sorry, no. I have priced this event low enough for a serious professional to afford. If you don't agree it's worth the modest investment, you shouldn't attend.
"Does the tuition include hotel accomodations or meals?"
See my response
No. Nor drinks at the bar. But I've selected a wonderful hotel with very
reasonable rates. Very close to the airport, With free shuttle service. Inexpensive food readily available.
"What should I bring? How should I prepare?"
See my response
First sign up (using the handy, secure online registration form). Once your registration has been processed, I'll send you an e-mail with more information on what you can do to get the most of out of this class.
REGISTRATION FOR THE 2013 RADIO COPYWRITING MASTERS
CLASS HAS CLOSED.
CLICK THE LINK BELOW TO BE PUT ON OUR STANDBY LIST.
Sorry, we've reached our registration limit. If an opening should occur, I will offer it to the people who have joined the Radio Copywriting Masters Standby List. If you missed the registration deadline but still hope to attend, please join the Radio Copywriting Standby List now.