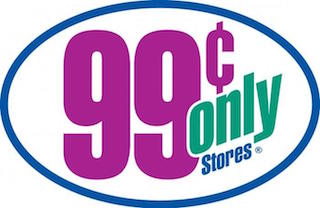 "Hey, my nephew is a musician. Let's have him write
a jingle for our radio commercials!"
Perhaps how this embarrassingly bad spot came to be.

I don't know if the music for that radio ad was written by a relative, a major advertising agency, or some guy they found on CraigsList.
But it was created with no discernible strategy.
The music doesn't reflect the types of products 99¢ Only Stores sell; 77% of their net sales comes from food/grocery, household/ housewares and health & beauty care products.
Nor is there reason to believe the music emotionally resonates with the advertiser's targeted consumer audience.
So why is it there? Good question.
Why is that guy yelling at the listener? To be heard over the music.
Because you've already forgotten, I'll remind you that this particular spot touted Maybelline and L'Oreal mascara, Cover Girl pressed powder, and Revlon beauty products.
Music Should Be Used in a Radio Commercial Only if it Enhances the Emotional Impact of the Sales Message.
Footnote #1: Years ago, a "99 Cent" store in Los Angeles held a "going out of business" sale.
A huge sign above the store proclaimed, "10% off every item in the store!"
I couldn't help thinking, "If people aren't buying your stuff for 99 cents, I'm not sure how many will stand in line to buy your stuff for 89.1 cents."
Footnote #2 — from our "People Who Just Don't Understand the Concept" Department.
While enjoying a New England breakfast at a small diner in Hartford, Connecticut, I notice the sign above a retail outlet across the street: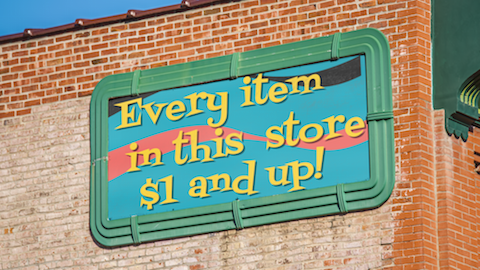 Please follow and like Dan's blog:
Facebook Comments