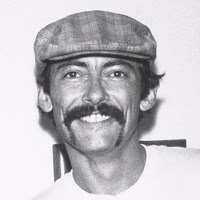 This week I've been paying tribute to one of radio's all-time greats, Terry Moss.
I remember visiting Terry at the new, eerily quiet Hollywood studios of Transtar.
It was a radical new idea: providing 24-hour live, "local-sounding" music programming to radio stations all across the U.S.
Transtar became Unistar, which ultimately was purchased by Westwood One.
Here's Terry Moss, explaining a concept that now is familiar to everyone in radio but at the time was brand-new and unfamiliar to most of the industry.  
Although this was the genesis of a trend that many radio people now despise, notice how Terry approaches it from the standpoint of a true radio personality, concerned about how to entertain and connect with his listeners.
Tomorrow:

 A radio personality pop quiz…in which Terry takes a shot at the comedy service I published at the time.
The L.A. Air Force Terry Moss Collection
Please follow and like Dan's blog:
Facebook Comments