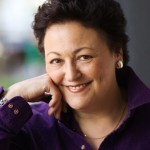 Here's the replay of the world's greatest audiobook narrator, Barbara Rosenblat, answering questions about…uh, narrating audio books.
Our secret agenda for conducting the free teleseminar was to help people decide whether Barbara's upcoming Audiobook Master Class is right for them.
Questions dealt with such topics as:
How narrators are selected for particular audiobooks
Tips for directing narrators
Preparing vs. actual recording time
Portraying multiple characters
Maintaining consistency of vocal tone over a large book recording project
Creating a character for a third person (or "objective" or "omniscient") narrator
Optimal length of an audiobook recording session
Importance of allowing the book to "breathe"
How can you "teach" someone to narrate audiobooks?
Common mistakes "traditional" voice over people make when approaching the audiobook field
People already competing for jobs on ACX

If you have trouble viewing the above video, here's an alternate link to view this audiobook Q&A video on Youtube.
As Barbara repeatedly reminds me (you'll hear it), she's limiting the 2-day workshop to just 20 people.
It'll be an intensive, intense, exhausting, exhilarating two days.
If you're ready to step up your audiobook game, grab one of the remaining seats here…where you'll also find all the information about Barbara's exclusive, one-time workshop.
Please follow and like Dan's blog:
Facebook Comments