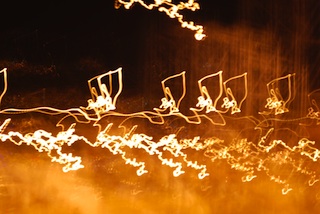 A Loyal Reader uploaded a recorded radio advertisement, referring to it as "The Radio Commercial from Hell." He included a brief explanation.
"So this is what passes for an agency spot these days, as aired on a prominent national radio network.

"Between the glottal fry on the female VO talent, the room tone and the popped P at :48, the bar has obviously been set very low for the rest of us now."
I hear plenty of bad radio commercials. It takes something really bad to surprise me.
Something like….
We needn't even ponder whether the commercial is legal.
I'm sure they'd argue that by ending it with, "That's NewsBreak from (Mumbled Advertiser Name)," they're complying with FTC and FCC regulations which require commercial advertisers to be clearly identified.
Personally, I think radio stations that air this advertisement are exposing themselves to the risk of FCC penalties.
Then again, not being understand much of it puts me at a disadvantage in assessing its legal compliance.
Please follow and like Dan's blog:
Facebook Comments