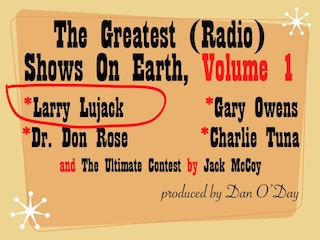 Yesterday I wrote about Larry Lujack's contribution to the art of personality radio.
As a holiday gift, here's the 30-minute Lujack aircheck that appears on The Greatest Shows On Earth, Volume One.
It's taken from a reel-to-reel tape Larry had sent me many years ago, to be edited down to the 30 minutes you'll hear here.
Fair Warning: This is temporary. I'll leave this aircheck here for a few days for you to enjoy, as a gift (and as a tribute to Lujack).
Please follow and like Dan's blog:
Facebook Comments