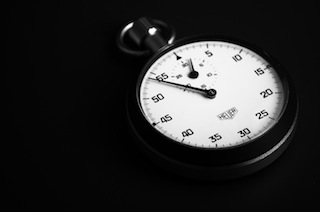 Here's how most radio program directors critique a show:
"Sounds good, lots of energy. You stepped on the vocal here…. There was some dead air here and here…..You forgot to read the liner card after the :05 stopset, and you're not saying the call letters enough. Other than that, keep up the good work."
Anyone can give a radio aircheck critique like that; a high school kid can count the number of call letter mentions or take out a stopwatch to see how long the air talent talks in a given break.
None of that helps the jock improve as a performer.
Many PDs don't give more detailed and more frequent feedback because they don't want to criticize their jocks…because they don't want to hurt their feelings.
The first radio seminar I ever conducted was for a large group owner.
Part of the weekend was set aside for group critiques of the jocks in attendance.
Because I was new at conducting seminars, I hadn't yet learned how to coax a group of people into giving candid critiques…
…so everyone was very polite when critiquing, because they didn't want to hurt anyone else's feelings.
But there was one morning jock — his name was Mike — about whose aircheck everyone decided to give honest feedback.
I don't know why his was singled out for such treatment; it certainly wasn't the worst we had heard.
But one person offered a criticism, and someone else threw in another, and someone else chimed in with yet another criticism.
It was brutal.
We tore that aircheck apart.
And everyone (including me) felt sorry for Mike.
At the end of the seminar, Mike came up to me and said, "Of all the people here, I think I got the most out of this weekend. It's the first time I've ever gotten honest feedback on my show."
It was a big lesson for me.
Ever since then, when giving feedback I try to be diplomatic, to be kind. But even more importantly, to be honest — even if it hurts.