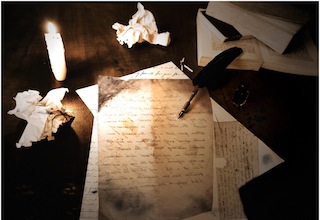 A Loyal Reader Writes:
"I've had a few clients who truly believe because they enjoy writing, they know exactly how to construct an effective commercial.
 
"One of my clients has a employee who writes poetry. One day, the client told me they'd like to run an ad the employee wrote, so I asked her to read it to me. Eagerly, the employee snatched the phone and read me her ad.

"To sum it up, it started with a cliche, talked about how great the client was…and said nothing about what they can do for the listener.

"To let her down gently, I told her I can use 'something like it' and asked to speak to the client.

"She was very offended that I wouldn't use her copy, and she hung up on me.

"Later, the client called our sales rep and made it sound like I was being rude, disrespectful, and ignorant.
 
"Other times I get scripts from clients who attempt 2-voicers. Often, they're so bad  I can't even entertain the thought of putting them on the air.

"Usually they're chock full of unrelatable human conversations, and the core message is buried somewhere in the announcer tag.
 
"What's the best way to handle these clients?

"How can I encourage them to stick with providing just the copy info?

"I know writers (including myself!) are sometimes a testy breed. I want their commercials to work, but I don't want to insult our clients."
It's all a matter of the account executive (not the copywriter) educating the client ahead of time regarding what radio advertising is, how it works, and how your station employs people who are expert at creating it.
In other words, before the client ever talks to the copywriter, the client has to believe that the copywriter knows more about writing effective radio advertising than the client does.