This is the second month of an experiment.
Kidd Kraddick's death affected so many of us in part because it was so unexpected.
Unfortunately, usually Life doesn't give us enough, if any, warning. We don't get a second chance to say goodbye.
Here's the experiment.
On the 4th Friday of each month, I'll devote this space to thanking someone who helped me professionally.
By "professionally," I don't necessarily mean "helped me get a job," although that could qualify. I just mean…helped or inspired me personally.
I hope each installment will generate two reactions:
1. Anyone who also had positive encounters with the individual I'm writing about will relate them there.
2. You will post your own story here about one person who helped you professionally. More than one person has helped you? Great. Save all but one for next month.
Last month I wrote about Gary Owens.
Today I want to express my gratitude toward one of my oldest radio friends, Ross Brittain.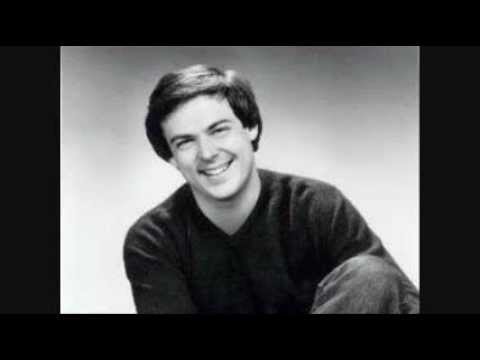 Here is Ross, in the aircheck below, at his first professional radio gig at WIIN/Atlanta in 1975. (Notice that he bills himself as Ross B. Brittain.)
Although arguably he's become a bit smoother in his delivery, his humor hasn't changed at all since then.
It was while working at WJBO/Baton Rouge that Ross subscribed to my fledgling radio comedy service, OBITS.
Sometime later, a radio show prep service called Kaleidoscope News Service was about to fold. I arranged to purchase that service from the publisher.
I have no memory at all of how, why or when Ross and I first had a conversation. Perhaps I heard an aircheck of his show (by then he had teamed with Brian Wilson), which was terrific.
But upon acquiring Kaleidoscope, I called Ross and asked if he'd serve as Editor In Chief.
I do have a clear image of me, lying on my sofa in Fresno, talking on the phone to Ross in Baton Rouge, as we tried to come up with a new name for the publication.
We threw around some lame ideas and then somebody — I think it was me — said, "How about Galaxy?"
And Galaxy was born. It consisted mostly of topical information (not gossip) about popular recording artists.
I don't know how he managed to edit Galaxy, do a consistently entertaining morning show, make tons of personal appearances, and shoulder some personal responsibilities that most people in their 20s don't have to deal with.
But he's been that way at least for as long as I've known him: passionate about his work, the guy everyone always can depend on, selfless.
Ross continued to edit Galaxy after he and Brian moved to Z93/Atlanta. When later they jumped to WABC/New York, we agreed he had bigger fish to fry than Galaxy and Terry Moss stepped into the job as Editor in Chief.
Eventually Ross left WABC and became 1/2 of the most influential radio morning show of my generation, "The Z Morning Zoo" with Scott Shannon at Z-100 (WHTZ).
I don't know if Ross has ever said "no" to a favor request… from anyone.
When I decided to conduct my first "public" (i.e., not for a private radio group) air talent seminar, Ross did the Friday morning show at Z-100, drove to the airport, and flew to Orlando to be a special guest speaker.
I retain a vivid mental image of Ross, standing in the courtyard of our hotel that evening, surrounded by radio personalities from around the country…and "talking radio" for 2 or 3 hours.
The phrase that insistently comes to mind when attempting to describe him is "generosity of spirit." Whatever that means.
Ross is a smart, educated guy. He would've succeeded at pretty much anything. He chose radio.
For me, one incident above all exemplifies how I always can depend on Ross to…be Ross.
Many years ago, I went through a period of serious depression. By then I had moved back to Los Angeles; Ross was in New York.
He called to see how I was doing. We chatted. Then, apparently in an effort to lift my spirits, he said, "Who are the three most famous (DELETED) in history?"
Trust me, there's no way you can guess the words I've deleted. Just take my word for it: It obviously was the setup of what was going to be an incredibly tasteless joke.
"Ross, I don't want to know."
"No, you'll love this."
"No, I won't. I haven't even heard the punchline, and I'm offended already."
"But this will cheer you up, I promise!"
"Ross, I don't want to hear it. But hey, thanks for calling."
"Okay….Well, if there's anything I can do to help, just let me know."
"Thanks," I sighed. "I appreciate it." And we ended the call.
Five minutes later the phone rang.
"Hello?" I answered.
"(DELETED), (DELETED) and (DELETED)!" Ross chortled before hanging up.
Please follow and like Dan's blog:
Facebook Comments